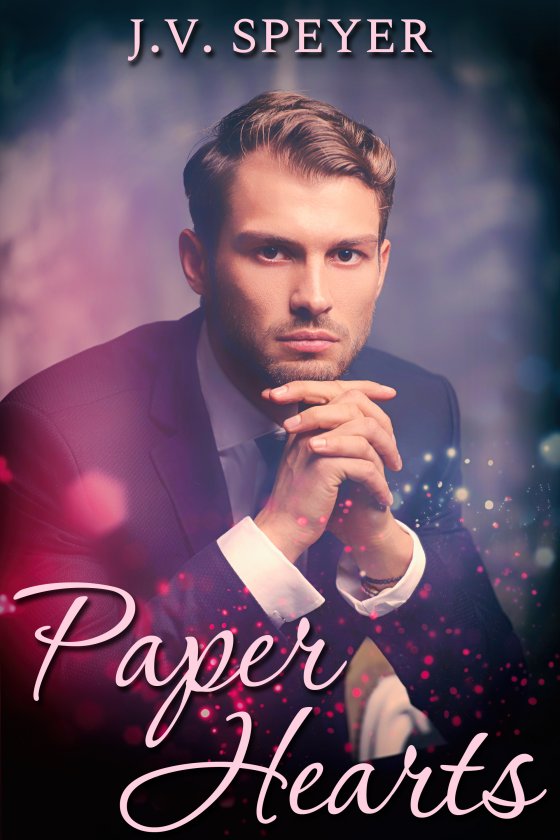 Paper Hearts by J.V. Speyer is now available!
A divorce lawyer with a romantic spirit. A cynical television executive who thinks commitment is for fools. They can't fight their attraction, or their affection. Can they find a way to reconcile their vastly different needs, or will each walk away from the best thing they've ever had?
Jordan might be a divorce lawyer, but he's a hopeless romantic. He doesn't see the two as incompatible, either. He's never had a relationship last long enough to be with someone on Valentine's Day, but he's still hopeful he'll find the one out there somewhere.
Sam is an executive vice president at a major television network. He spends his days managing programming, much of it centered around romance, and he knows exactly how fake television romances are. His own background of rejection only cements his views on the fleeting nature of affection.
They meet by chance, when Sam's sister and best friend file for divorce. The divorce is messy, and Sam and Jordan are thrown together often enough to try to make a relationship work. When the winter holidays roll around, the difference in their expectations comes to the fore.
Can Sam overcome his fear of commitment … and rejection? Can Jordan get over his need to define their relationship? Or will they both lose the one thing in their lives that makes them happiest?
START READING TODAY!
---