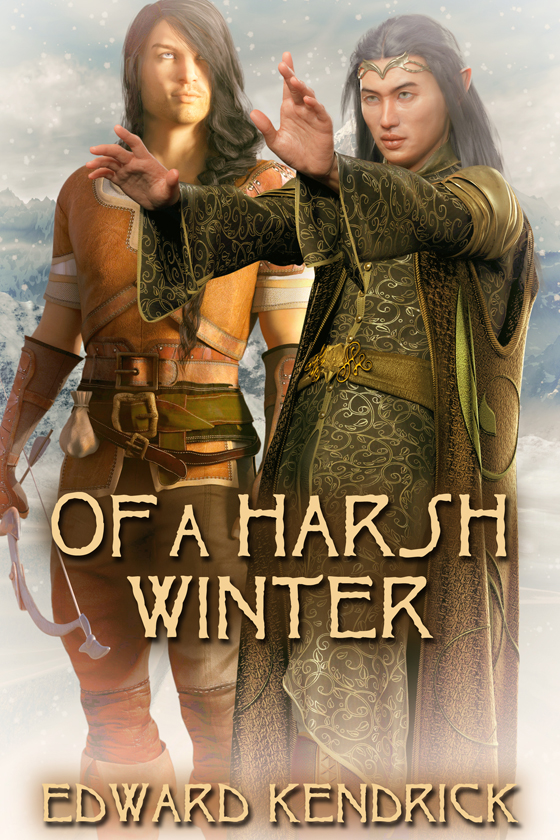 OUT NOW! Of a Harsh Winter by Edward Kendrick
Qildor, a crossbreed shunned for not being fully elf or shifter, is resigned to his lonely existence high in Felhone's mountains. Then a harsh winter and the destruction of the oaks and his waterfall convince him he must warn King Cerdic that something is very wrong in the kingdom.
Pilore, a nature mage, believes him and with the help of Cerdic's husband Tony, and Alpha shifter Folen, they attempt to discover what or who is causing the problem. What Pilore learns leads him to believe that a powerful wizard is responsible, bent on bringing an end to life as they know it.
As they and others work to stop the wizard, Pilore does his best to convince Qildor to believe in himself and his worth. They form a bond based on mutual attraction, but will they be able to take it beyond that — and will they even get the chance when they are forced to deal face-to-face with the wizard and his minions?
START READING TODAY!
---