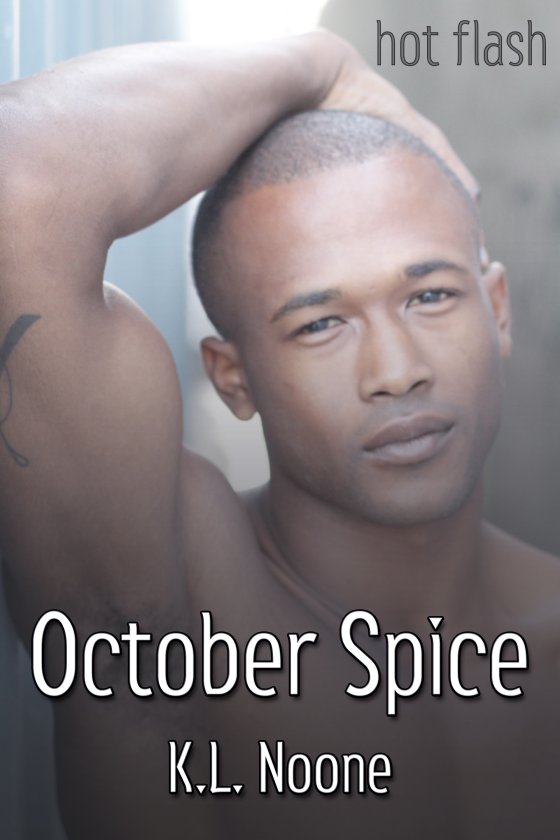 OUT NOW! October Spice by K.L. Noone
Evan Goldman loves fall, October, and Halloween. He's decorated his bakery, he's made cinnamon-pumpkin cupcakes, and he's spending his day off inventing a new cake recipe. He isn't expecting customers, and he's busy with chocolate and ginger.
But a delivery mix-up has a customer knocking at Evan's door. Matt's right out of Evan's fantasies: a deliciously adorable off-duty firefighter who compliments his cupcakes and makes Evan smile, and looks at him like Evan's the tastiest treat of all.
They've only just met, but Matt might bring all of Evan's fantasies to life … with extra spice.

START READING TODAY!
---