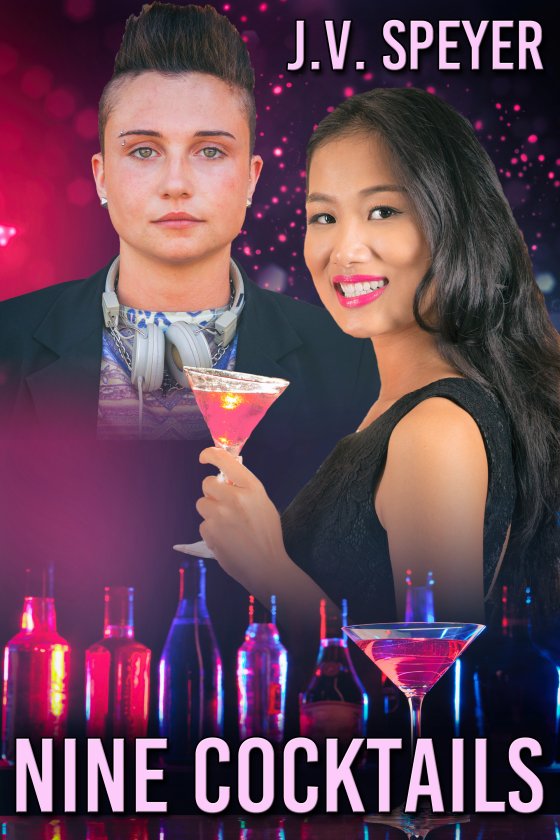 OUT NOW! Nine Cocktails by J.V. Speyer
Boston detective and Army vet Abby Morgan got into police work because she wanted to help people, but it seems she only gets to show up after they're past helping. When a man is murdered outside popular cocktail bar The Gin Barrel, she finds a case that isn't quite so cut and dry as it seems … and a bartender who arouses more than just her protective instincts.
Paige Lim knows, as soon as she finds out about the body outside her bar, who the killer is. She also knows the police won't do anything about it. They never took it seriously before, why would they start now? The pretty detective seems sincere, but Paige knows there is a whole system set up to make sure she'll never be safe, and neither will anyone in her orbit.
Abby is determined not to let the system fail Paige again, but getting the proof they need to arrest the killer is going to take ingenuity and risk. Can they catch a murderer before he kills again?
START READING TODAY!
---