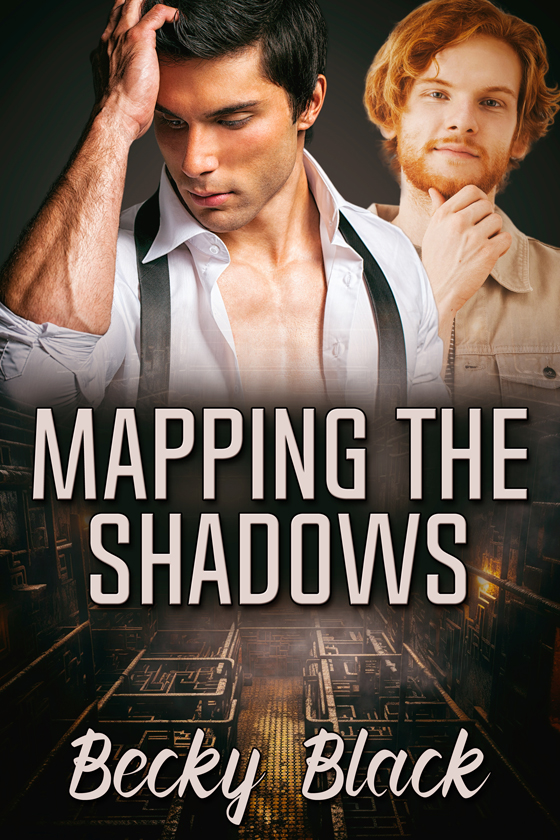 OUT NOW! Mapping the Shadows by Becky Black
Ash Bowman is lost. Two years ago, he and his cop partner, Evelyn, walked in on a murder in progress that left her dead and him maimed. He left the force and became a private investigator, but Evelyn's ghost still haunts him when he prowls the dark corridors of the Core of the space station Fraxin Yari. Ash is making a map. If there's a map, then he won't be so lost …
Journalist Gabe Whitfield is on a mission to learn the truth behind that same murder. He doesn't expect to stay on Frax after he finishes the job. But meeting Ash Bowman changes his plans. He came to the station a man without ties. He isn't going to leave the same way.
Despite initially mistrusting him, Ash can't resist his attraction to the fiery Gabe. Gabe responds, though knows he shouldn't, when Ash is one of the subjects of his investigation. But they come to trust each other and join forces to find the answers Ash had almost forgotten he was still seeking. If they are to have any chance of happiness, Gabe must help Ash lay the ghosts calling him back again and again to the deep darkness of the Core.
START READING TODAY!
---