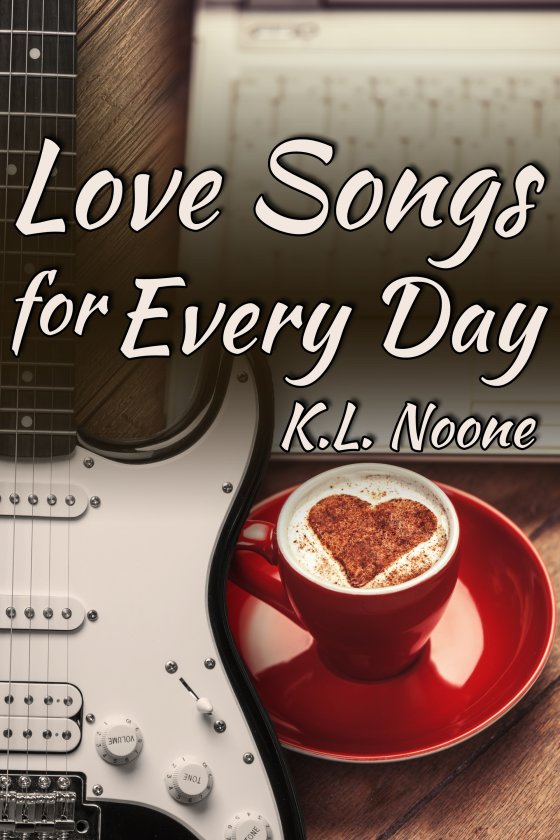 Love Songs for Every Day by K.L. Noone is now available!
Blurb:
Companion story to A Demon in Midwinter
Kris Starr, legendary former front man of iconic rock band Starrlight, and Justin Moore, the infamous New York Demon and Kris's former manager, don't agree to be interviewed very often. Today they have — two years after the dramatic events that led to Justin's public outing as a demon, a story which forever entwined with Kris Starr's return to the spotlight, a brand-new critically acclaimed and commercially successful solo album, and on-air declarations of love.
On the heels of their return from a triumphant sold-out tour, they've agreed to sit down, get coffee, and talk to the world. About the album, about family, about pro-demon activism and new jobs and ex-boyfriends and dealing with the past. Along the way, they'll cover new record labels, babysitting, classic rock inspiration, the rescuing of cats, and coffee versus tea … and maybe a few topics they've never gone on record discussing.
Like what exactly happened to Justin that night two years ago, and how a demon and a rock star manage to cope with both nightmares and daydreams coming true. And, of course, the importance of love songs.
START READING TODAY!
---