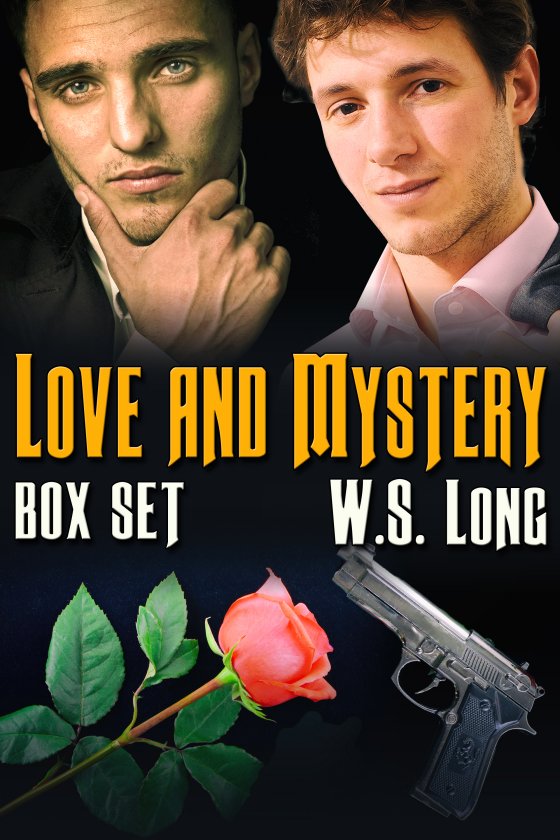 Love and Mystery Box Set by W.S. Long is now available!
Blurb:
Both books in W.S. Long's best-selling Love and Mystery series are now available together in one box set! Contains the stories:
Love and Murder — Jake Chandler is a struggling small-town Florida lawyer, and his life is falling apart. His ex-wife makes seeing his daughter difficult, his boyfriend Noah may be cheating on him, and his money woes are growing. Jake hopes that a new murder defense case will help with his money woes, but his ex-wife Elena is the prosecutor. It's bad enough she has to fight with him over custody of their daughter. Now she wants nothing more than to beat him in the courtroom, too.
And then people around him start dying.
First, an ex-lover gets his brains blown out while he and Jake have coffee. The danger comes even closer. Then Jake meets handsome FBI agent Xavier, who is investigating the crimes surrounding him. Can Jake trust this new man in his life? Is Xavier who he says he is? Or does his involvement put Jake and those he loves in even more danger?
Love and Pain — After their too-thrilling courtship that included capturing his former lover's killer, Jake Chandler has started a new life for himself with FBI agent Xavier. Living together is wonderful, but moving to Washington D.C. has resulted in temporary jobs that don't last long. When Jake finally lucks out on a too-good-to-be-true position with a big law firm, Xavier suspects Jake's new boss is crooked.
With some sleuthing, snooping, and close calls, Jake gets deeper into trouble at work, and conflicts with Xavier make his world start to crumble. When a key witness is shot to death in front of Jake, they both begin to realize how high the stakes are. Can Jake and Xavier get through these threats and find happiness with each other?
START READING TODAY!
---