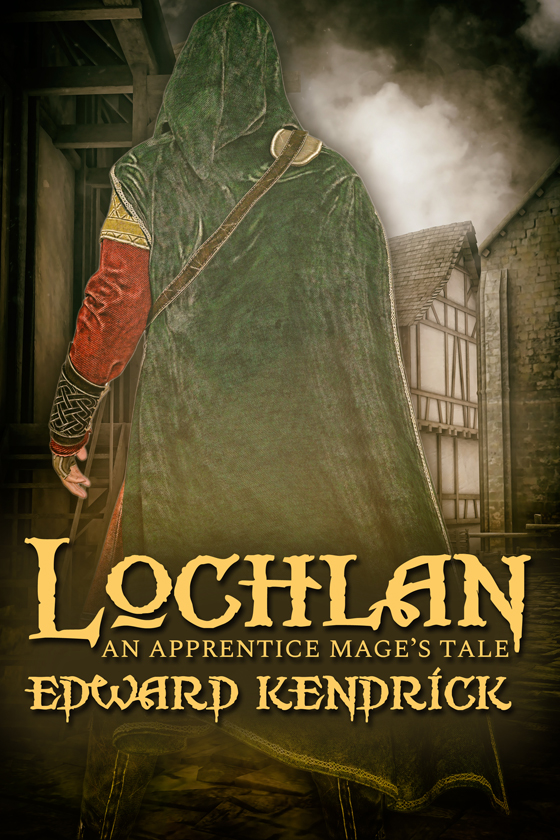 OUT NOW! Lochlan by Edward Kendrick
Mage Roland sends Lochlan, his adopted son and apprentice, to a distant city to steal a valuable item — a relatively simple task for a thief with Lochlan's skills. On his journey, Lochlan meets two commoners will soon play an important part in his life — Garratt and his sister, Maurenn, who Garratt is escorting to meet her betrothed.
At first, the young men dislike each other but they are thrown together again when Garratt discovers why Lochlan is in the city and convinces him that he can help if Lochlan will teach him the art of thievery.
Then, there's the problem with Hankin, Maurenn's betrothed, who intends to wed her so he can have an unpaid servant at his beck-and-call. When Garratt finds out, he and Lochlan devise a plan to sneak her out of the city, but only after they retrieve the item Roland needs — a flask of Vampyre blood. They manage both objectives, and in the process Lochlan and Garratt begin to care for each.
There's a reason Roland wants the blood. He intends to use it a part of a plan to eliminate a coven of Vampyres who hide in caverns on Ayr Peak. As his plan comes together, he brings in friends and Lochlan to help complete it.
Will they find and eliminate the Vampyres? If they do, how will it affect Lochlan's budding relationship with Garratt, especially when the problem of a rogue werewolf needs to be addressed and Lochlan is once again called upon to help his father?
START READING TODAY!
---