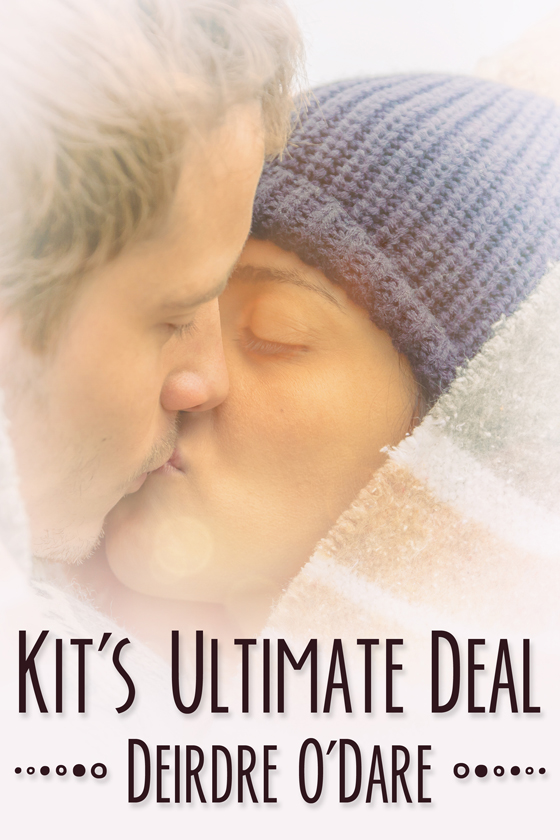 OUT NOW! Kit's Ultimate Deal by Deirdre O'Dare
Financial advisor Kit Poindexter has been trained to recognize only monetary success. She needs a million dollars to rescue her late father's near-bankrupt company. A real estate deal for her new employer in Tucson, Arizona might get her there. Although he rescues her from a sudden blizzard in the White Mountains, gorgeous hunk Bret McClintock creates an unwelcome distraction. Although a very tempting one for no nonsense Kit.
Then she learns he's not the blue collar guy she'd assumed but a professor at the university with a PhD, studying Native Americans on the land her employer hopes to acquire for a foreign investor to develop into a pricey resort. Suddenly Kit's clear-cut goals tumble into a heap of jackstraws — from which she cannot extract even one without the whole stack collapsing. Instead of a winning deal she is about to lose everything, both old goals and new.
START READING TODAY!
---