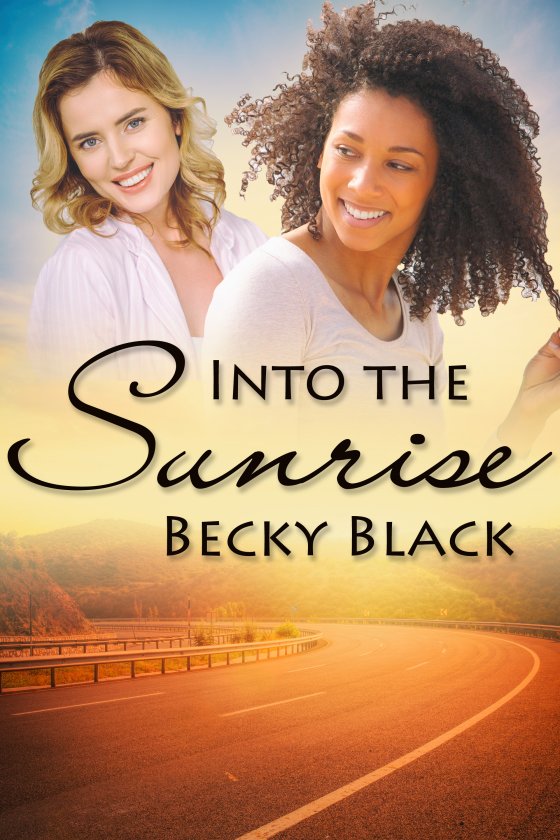 Into the Sunrise by Becky Black is now available!
Blurb:
On the day her son leaves home, Lorna Friern makes a long-planned escape from her loveless marriage. With one suitcase, her laptop, and a box full of books, she leaves L.A. to drive to a new life in a house she's inherited in Long Island. On the same day, after Northern Californian wildfires burn down the motel where she lives and the bar where she works, Zoe Bradshaw decides to move on again. Her destination, Las Vegas. Maybe. Or home to her family. Maybe.
The two women meet on the road, and when Zoe's old junker of a car finally gives up the ghost, she accepts the offer to travel with Lorna for a while. perhaps all the way to New York. Lorna wasn't looking for romance so soon after leaving her marriage, but chance put Zoe in her way and Lorna doesn't want to leave her behind. Sharing a car and motel room beds, the two women learn each other's histories and secrets. Only at the end of the journey will they know if they've escaped the past to ride off together into the sunrise.
START READING TODAY!
---