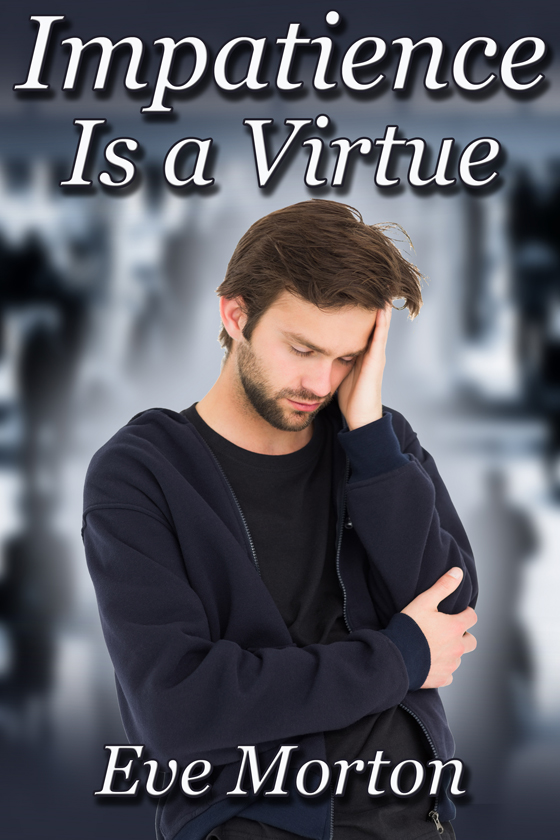 OUT NOW! Impatience Is a Virtue by Eve Morton
After Marshall gets a medical residency across the state and hours away from his boyfriend Jack, the two decide on a long-distance relationship. This arrangement works, more or less. Marshall isn't the best with texting and his time is often scattered, but so is Jack's when he's working double-shifts at Target. When they connect over Skype and text messages, it's good.
And when they don't, Jack finds other ways to keep their relationship interesting and the excitement present. But when Black Friday forces both of them to work hectic schedules and deal with impatient crowds, Jack soon wonders if spending Thanksgiving apart was really a good idea.
During the massive Black Friday event, Jack's coworkers amuse him with customer service horror stories, take selfies which go viral online, and rewrite traditional Christmas songs. It's fun, but even their friendships seem strained under the holiday season. As Marshall's text messages become less and less frequent, Jack wonders if the two of them will be able to wait out the three weeks and six days until they can see one another over Christmas break.
When everyone tells Jack patience is a virtue, he starts to realize the faulty argument at its core. Being quiet has never gotten him anything in his life. But maybe, if he can learn from these bossy customers just how to voice his own desires — he could have Marshall home and all to himself.
START READING TODAY!
---