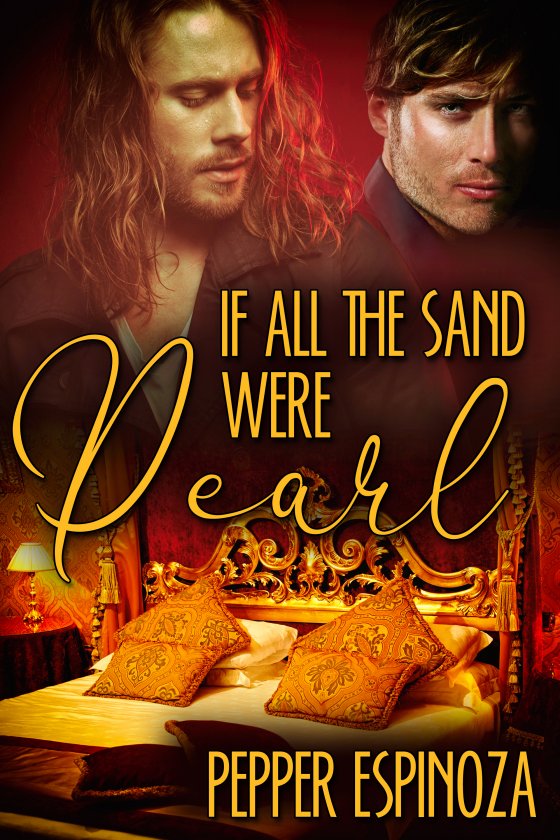 OUT NOW! If All the Sand Were Pearl by Pepper Espinoza
As a youngest son, Jag Martin has eagerly walked a life-long path toward the priesthood. Then his once-great family falters under a mountain of debt. Their only hope — marry Jag off to an appropriately wealthy suitor.
Brace Rivers desperately wants more than just a short fling. However, his economic and political reality makes finding an appropriate male partner next to impossible. When the Martin family offers Jag's hand, it's a dream come true. But he fears the young man is being forced into an unwanted marriage.
Following tradition, Brace offers Jag a pearl ring valuable enough to save his family's fortune. Jag has twenty-four hours to accept the gift and turn his back on Brace, or return the gift and accept Brace's hand. Brace only hopes he will convince Jag that a life together is worth more than all the pearls in the sea.

START READING TODAY!
---