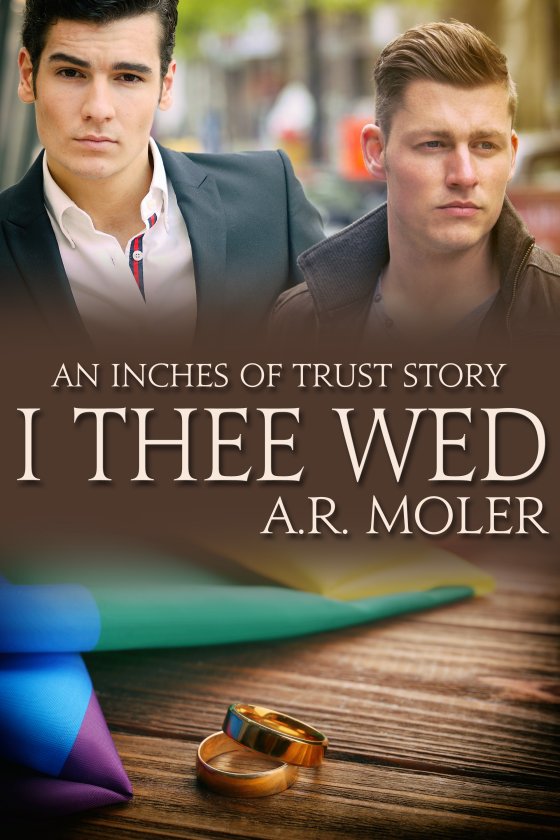 I Thee Wed by A.R. Moler is now available!
An Inches of Trust story
The time has finally come for cop Tristan Blake and architect Brian Townsend to get married. The guys have been through a lot over the past months, one way or another, so hopefully the service will go smoothly.
Brian's family is on board with puns and enthusiasm. But Tristan's family is less than supportive, and his mother makes her feelings known.
Fortunately, it will take more than an angry, bigoted, selfish parent to stop this ceremony from going forward. Love will have its day, and a life together leads them to the future and all the possibilities that it holds.
START READING TODAY!
---