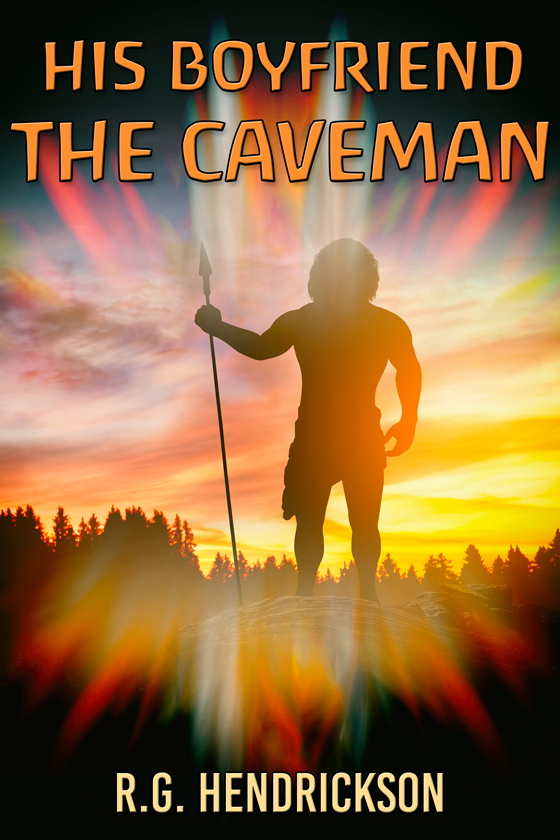 OUT NOW! His Boyfriend the Caveman by R.G. Hendrickson
Sequel to Call Me Methuselah
Dating a caveman isn't what Radhi had in mind. He likes guys his own age. Sure, Oscar passes for twenty, but he isn't. They look identical, but they're not. Oscar's tried telling him, but who would believe such a thing — until now. Radhi can't deny it anymore — his ex-boyfriend's a caveman.
After knocking out Dr. Killington's thug and rescuing Oscar, Radhi's worried he'll get arrested. He launches his father's boat on Lake Mead and knows the perfect hideout. He and Oscar can figure out what's next for them.
When Dr. Killington learns the secret in Oscar's blood, it gives Oscar two choices — remain on the run, away from Killington, or turn himself in. Whether the FBI, FDA, or whoever, someone ought to know what Killington's been up to. Experiments with Oscar's rare stem cells have cured people and made them young again.
Cursed to see the end of days, Oscar can't bear losing another loved one. If only Radhi could be with him when the world ends, but Radhi doesn't love him.
Never having lost someone, death seems unreal to Radhi … until a close encounter. Understanding mortality for the first time, he learns the meaning of Oscar's gift and the threat of his curse. When Oscar shares adventures from the Stone Age, the surprisingly intimate stories draw Radhi in and change his heart. He knows what he must do.
START READING TODAY!
---