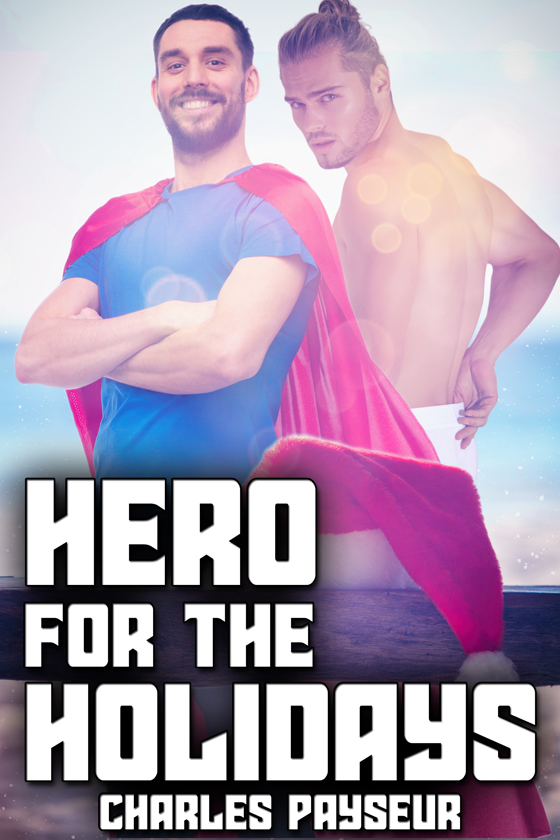 OUT NOW! Hero for the Holidays by Charles Payseur
Cody travels from Metro City to the Caribbean island lair of Dr. Devious to look after the place while the supervillain is in space for the holidays … and maybe to mend his broken heart. With Christmas fast approaching, Cody is desperate to avoid reminders of his recent disastrous breakup, and a few weeks of sun and relaxation sound perfect — until a drunk (but very cute) superhero crashes the party by literally crashing onto the beach.
And that's just the start of Cody's problems — angry shark-men, mysterious lava creatures, and a malfunctioning AI all make his holiday getaway anything but relaxing. Amid the chaos of his adventures in lair-sitting, though, Cody might find just what he needs — a new chance at love, and a chance to be a hero for the holidays!
START READING TODAY!
---