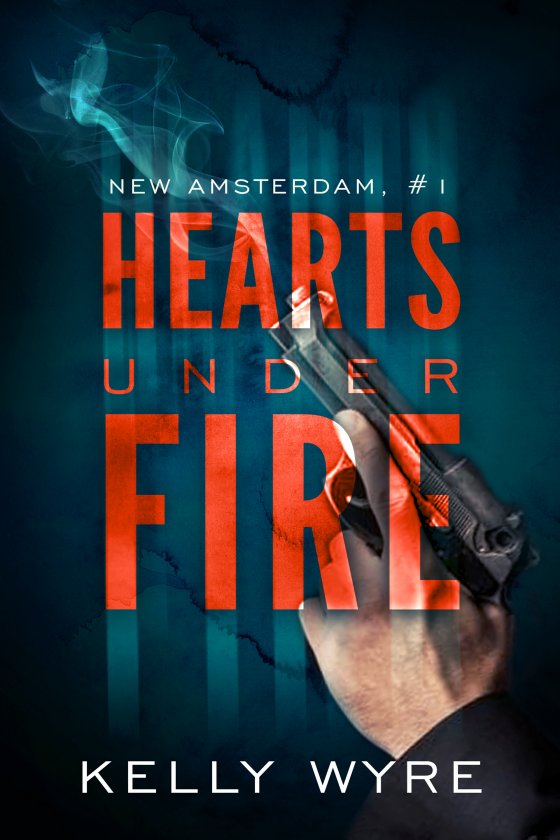 OUT NOW! Hearts Under Fire by Kelly Wyre
Ten years ago, Maxwell you-can-just-call-me Clark thought he would spend his life as a military man. But his world turned into a nightmare when a suicide bomber destroyed Clark's career. It's been a long road to recovery, but now Clark finally has peace. His bar, Glow, is the place to be in the city of New Amsterdam; Lucian Gray, the son of the mayor, employs Clark as a confidential information man; and Clark's side venture as part-owner of a BDSM club is quite the profitable release. Clark's life is a good one, so long as no one gets too close.
Then a man walks into Glow who will forever change Clark's rules and reality. Thinking Professor Daniel Germain is just another handsome face ripe for Clark's kind of good time, Clark puts on his smoothest moves. When the professor turns him down, Clark goes on the hunt, and what he discovers shows him that even the deepest wounds can be healed by submitting to love.

START READING TODAY!
---