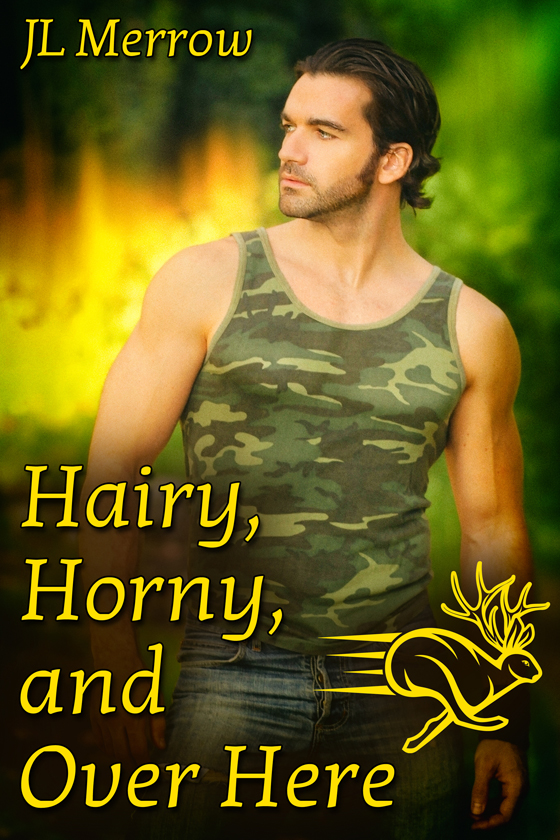 OUT NOW! Hairy, Horny, and Over Here by JL Merrow
Local news photographer Ethan is pretty sure there's no such thing as a jackalope. Every bunny he's ever seen has been a cute little furry creature, not a dangerous, horned beastie. But somehow he lets big, tough American hunter Logan drag him into Parkhurst Forest on the Isle of Wight on what Ethan's convinced is a wild goose chase.
Logan's on a mission to wipe out the jackalope colony he's convinced has been brought to the island by a madman. He's got a healthy respect for the vicious critters, which is more than he seems to have for the less physically imposing Ethan.
But when an escaped convict from a nearby prison bursts into the mix, all their plans are thrown awry. Seeing Ethan at the mercy of the violent criminal brings Logan's true feelings for the smaller guy out into the open … and what happens next could lead to a change of heart about the jackalopes, as well!

START READING TODAY!
---