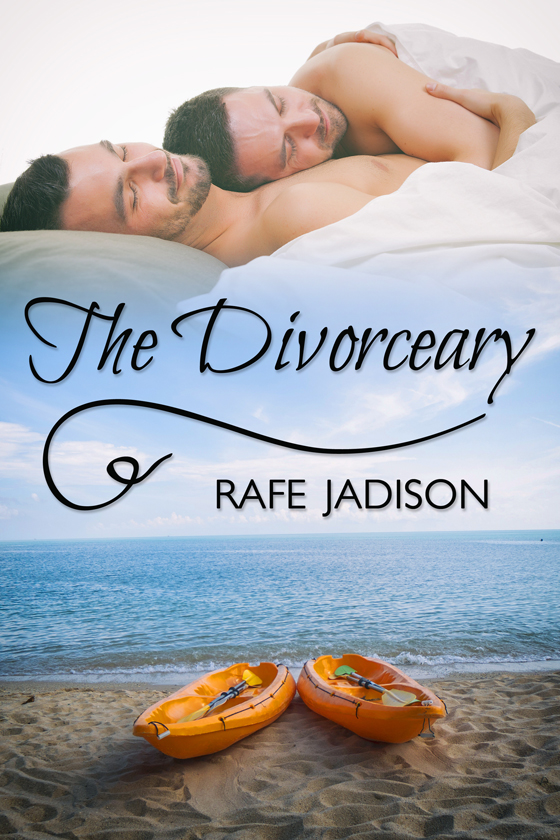 Hi! I'm Rafe Jadison, and I have privilege of being one of the authors published by JMS Books.
A friend recently asked me what ties my books together. Good question, I thought. You see, my writing is across the board. I have sexy shark shifter stories that actually get a little deep. One of my ebooks tells the story of a man who has a bizarre medical condition that often leaves his lovers in a quandary. Another is about two middle aged men who get kind of BDSMy after a grocery store confrontation. Even geographically my stories change. Little Tree is about a Florida Christmas, while Snowed In: Dane and Heath is about what happens when a twenty-something and his sexy boss get stranded at work in a much colder clime.
I explained to my friend that my books are like my friends; no two are alike. My friends run the gamut in every direction (personality, interests, age, looks, religious beliefs, racial identity, socioeconomic and marital status, and other way you might try to classify people), but there is one thing that all my friends have in common — they treat people well. I like to think my books do the same, that they leave my readers with a feeling of hope.
Although I like to read about people in faraway places in situations that I will never encounter, like many readers, I also like to see myself represented in what I read. When I got my first e-reading device, I found that my reading life had changed. There was no more scouring the fiction section of a giant bookstore to find a book that may or may not have a gay character, or having to load up when I made a pilgrimage to a gay bookstore. When I think of JMS Books reaching its tenth anniversary, I smile. I realized a while ago that J.M. Snyder was probably one of the first m/m fiction writers I discovered when I got my first e-reading device, probably about the same time she was starting this publishing house. I celebrate the anniversary of JMS Books today because as a reader, they have provided me with some tremendous reading that wasn't shaped with a cookie cutter. As a writer, I celebrate them because I am grateful that they have allowed me to give voice to my writing which has never done well with molds.
The book I wrote that JMS is releasing today is called The Divorceary. It's about two forty plus year old men who built a life in a time when it was illegal for them to marry. They built a business, started a family, and bought a house together when men like them were told they couldn't. And then later, well, like many couples, they divorced, or did the legal equivalent of that since they were never legally married. Toward the beginning of the book, one of these men, Jason, realizes that he wants Howard, his former partner, back. Being who he is, Jason has a plan — to pretend to be destitute in hopes that Howard will take him back. He begins that plan by convincing Howard that they must celebrate their divorceary. This book is probably the most comical thing I have ever written, but what I enjoy most about it is the fact that the characters have hope. In a time when they had limited rights, Howard and Jason hoped for the life they wanted. Ten years after their separation, Jason hoped to get that life back. If you're looking for some loveable characters, and a few good laughs, check out The Divorceary.
Whether you choose to read my book or you do something else with the rest of your day, it is my most sincere wish, that no matter what, that you continue to hope.
Light and Love,
Rafe
Save 40% off all my ebooks today only!
We're giving away a free ebook every day this month! Starting tomorrow, one winner will be drawn daily. So enter to win today!
---