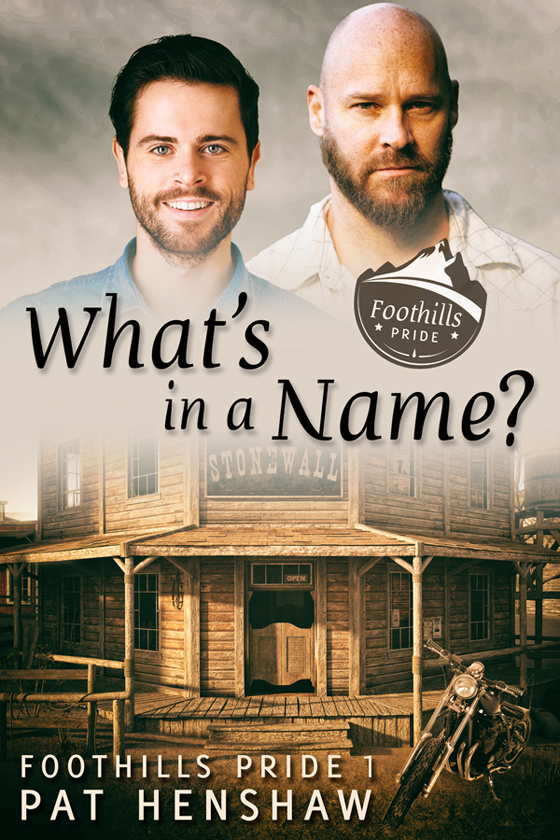 Readers have asked me why I write gay romance. There are a lot of reasons, some more personal than others. I don't usually tell people that my first husband was a closeted gay or that I didn't know he was gay until after I married him. Instead, this is the answer I usually give.
This question for me can be broken into two sub-questions: Why do you write romance? Why do you write gay romance?
As far as I'm concerned, romance is what makes the world go round without us all killing each other outright.
Some might think that love is the peaceful motivational emotion. But think about all the grief and strife that's given out daily in the name of love.
Romance, on the other hand, is something deliberate and thoughtful. We intend to romance someone else — make the other person happy, euphoric even. We work to take someone out of the everyday, mundane rat race, and transport them into a realm of delight and love.
Yes, it's make believe. Yes, it's not real. But for a few moments, we aren't struggling to pay for housing, food, and the other necessities of life. We aren't trying to keep our families safe in a world of prejudice, illness, and all the other tribulations we wade through every day.
For one moment in our lives, the good guys win and the bad guys lose. True, it may make us happy for only a few minutes, but at its best, romance gives us a more permanent sense of balance and hope.
So why do I write romance instead of crime, adventure, nonfiction, or any other type of book? I write it for myself, but more importantly, I write it for my readers. I want to lift their burdens for a moment or two and make them feel a little bit happier and lighter after they read the last sentence of my stories.
But why gay romance?
Before I retired, I taught English composition at a community college. Many of my students were people who couldn't get into the state college or university for one reason or another. Two mandatory compositions convinced me to write gay romance.
The first essay that the first-year college students had to write was about themselves, who they were and their background. Some of my students — both men and women — I found out had been kicked out of their homes by parents who hated them because they were gay.
Time after time I read this and wept for the students who usually wrote about it with bitterness. As a mother myself, I wished there was something I could do for these students other than grade their essays.
The second essay they had to write was about an emotion. I usually selected two emotions that they could choose. Whenever I gave them the choice of love, I would have gay students who said they didn't believe in love and that they'd never seen gay people who were truly in love. This too broke my heart.
So after I retired and started writing, is it any wonder that I chose to write gay romance? I wish I could go back and tell the students who seemed so drained of hope about all the gay men I know who have found romance and love. I can't go back, of course, but I can go forward and give a lift and hope to readers who might need it.
That's one reason why I write gay romance.
Join Pat and members of the Queer Sacramento Authors Collective (QSac) as they read excerpts from their books on Friday, August 7, at 7 P.M. See a link on my Facebook page to the event.
Also, look for the rest of the Foothills Pride series releasing from JMS books throughout this fall!
Save 40% off all my ebooks today only!
Also, save 40% off books by Mel Bossa today, too!
We're giving away a free ebook every day this month! Starting tomorrow, one winner will be drawn daily. So enter to win today!
---