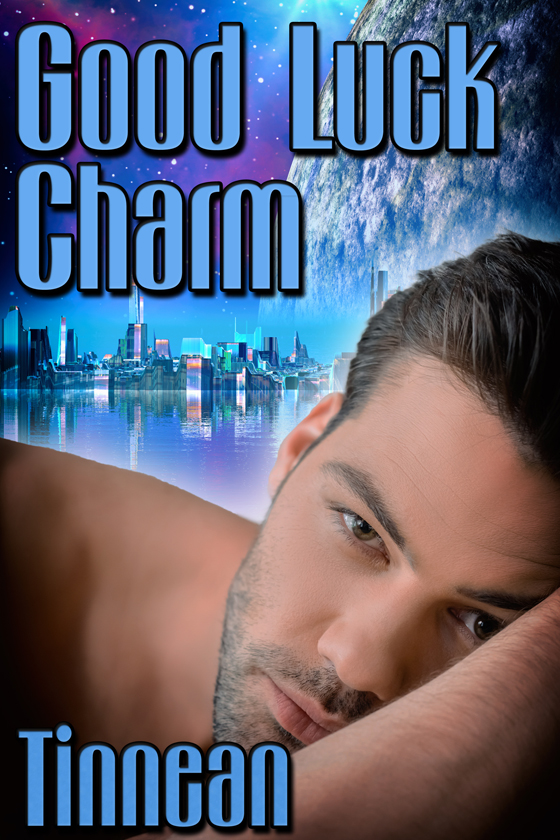 OUT NOW! Good Luck Charm by Tinnean
Sequel to Portal to Eden
Jacob Forrest is a genius who's neither liked nor understood. That is until he meets Dr. Peter Fairfax and falls hopelessly in love. But Peter isn't free, and Jacob takes a job three thousand miles away, nursing his broken heart. Then he learns the expedition to the planet Nibiru and the city of Eden will be headed up by Emma Bradley, Peter's fiancée. On the assumption Peter will be going as well, Jacob does things he'd never thought he would, in order to get a position in the expedition. Only to learn, once he arrives on Nibiru that Peter isn't there.
In an effort to make the best of a bad situation, Jacob allows himself to become friends with Marine Sergeant Oskar Eriksen, only to be once again disappointed. But things in Eden aren't going well, especially when other Terrans, who don't have the planet's best interests at heart, portal there. The original commanders of the expedition are sent back to Terra, and it's left to Jacob and others to keep their city safe. But with the power of Terra behind those they call the unholy trio, can they manage it? And will Jacob ever be anyone's good luck charm?
START READING TODAY!
---