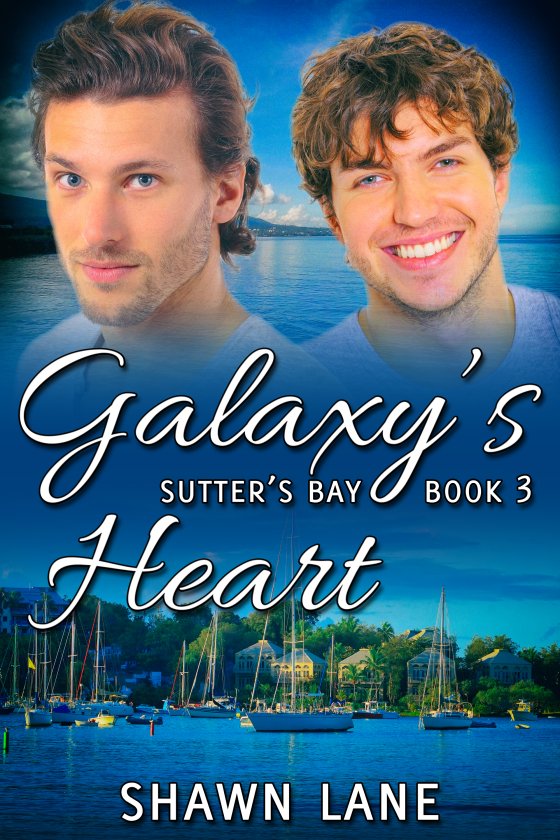 Galaxy's Heart by Shawn Lane is now available!
Blurb:
Ten years ago, Galaxy Winthrop had a one-night stand with the hottest guy ever. Galaxy also remembered one other thing from that night — the man's mention of the Northern California town, Sutter's Bay, where he once lived. Now, Galaxy has made it his mission to save his troubled little brother, Leo. The once-bright, bubbly kid has become sullen, quiet, and despondent. The quaint, picturesque Sutter's Bay seems the perfect location to start a new life for himself and Leo.
Adam Colfer returned to Sutter's Bay to run his dad's diner. He'd thought he'd left the town behind when he moved to San Francisco, but it seemed Sutter's Bay had other plans. After an explosive night with Galaxy a decade earlier, Adam had awoken to an empty bed. But now Galaxy is in Sutter's Bay and Adam can't help but wonder if this is his second chance to win Galaxy's heart.
START READING!
---