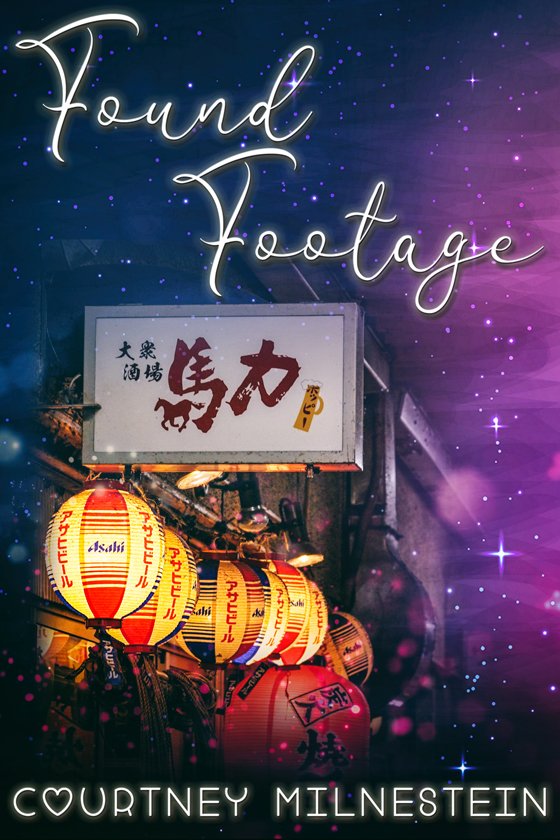 OUT NOW! Found Footage by Courtney Milnestein
"They say there's a tape out there, and if you listen to it, you go mad. They say someone recorded it from a radio station back in the Taisho period, that's what they say, but no one's ever been able to work out what kind of a station would broadcast something like that!"
It's 1982, and Japan is prosperous, full of excitement and wonder, neon, and colour. Ishikawa Miki is sixteen, a failing student and part-time waitress at her parents' restaurant. In Koenji, there is all the nostalgia of a pop culture that Japan looks on from afar but can never fully bring itself to participate in — Union Jacks hanging behind the bar in narrow venues the size of living rooms, the staccato stutter of the Clash on the radio.
Koenji is not Chelsea, not Camden, not even Carnaby, as much as it might wish it was. It's just a backwater station on the Chuo-Sobu Line, six stops from Shinjuku, a stone's throw from Nakano Broadway, smooth grey trains with their proud yellow stripes passing every time you turn your head away, every time you wish to be somewhere, anywhere but Koenji.
And yet, for all the melancholy and tedium of everyday life in Suginami ward, there is another world, a more dangerous world, that waits in the fields of stars above. In 1919, the first reported sightings of a tenth planet in the outer solar system were confirmed, a planet with such a unique atmosphere that it was constantly interfering with radio signals, a planet christened Lucifer for its ominous appearance in the night sky beyond the Kuiper belt.
In Shin-Koenji International Preparatory School, Miki discovers her curious English teacher, a foreigner with wild hair, their right eye hidden beneath gauze and surgical tape, may perhaps know more of those whispers from Planet Lucifer and the cursed cassette tape than they might wish to admit.
START READING TODAY!
---