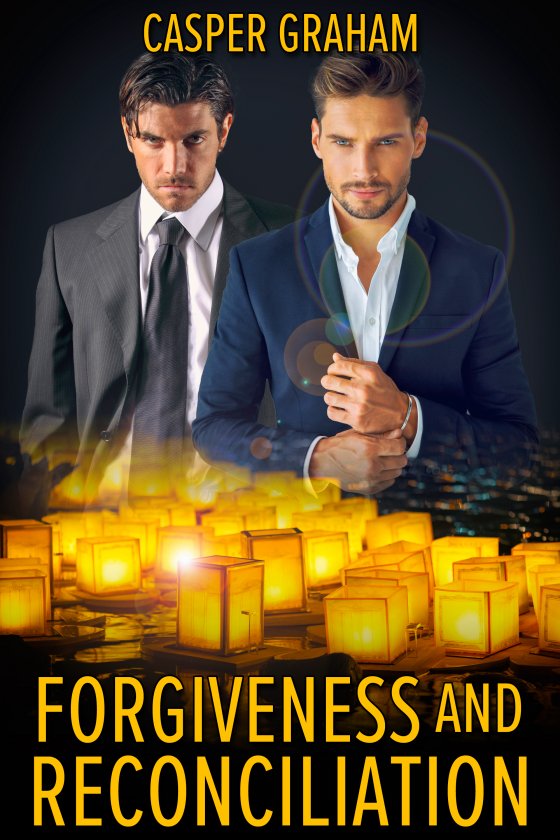 OUT NOW! Forgiveness and Reconciliation by Casper Graham
Jonas Knight is one of the most successful actors in Chestan. He keeps himself busy with multiple projects, including movies and advertisements, but someone wants him dead. He needs someone capable of protecting him, someone who is better trained than all of his current bodyguards. He certainly doesn't imagine that someone to be Carson Brooks, his ex-boyfriend. He definitely doesn't expect to still have feelings for Carson.
Carson is newly retired from the army and the ghost team, which is a special group that is made up of the best members of the military. He's the best candidate to protect Jonas. He's uncertain about his reception, though. After all, he dumped Jonas eighteen years ago because he was more worried about advancing his career in the military. He doesn't think it's a good idea for him to appear in front of Jonas now. However, he still cares for Jonas. He also discovers he has lingering feelings for Jonas after all these years.
Can the two men work through their differences and find a way to get back together?

START READING TODAY!
---