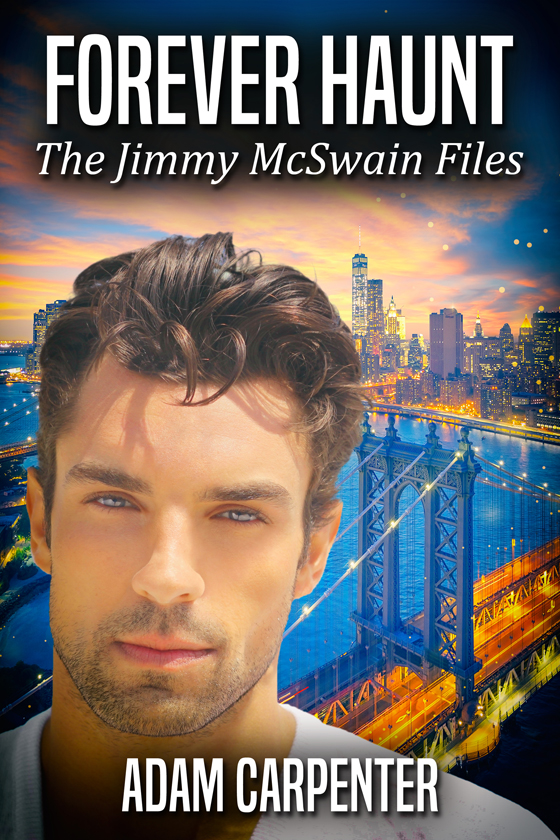 OUT NOW! Forever Haunt by Adam Carpenter
Fifteen years ago, NYPD officer Joseph McSwain was gunned down while trying to stop a robbery. His murder was never solved. Until now.
For his son, Hell's Kitchen private detective Jimmy McSwain, his father's death has defined him, defied him, and denied him his chance at happiness. But the shooting death of a young officer named Denson Luke has re-ignited the investigation into the mysterious Blue Death conspiracy. Jimmy still must earn a living, so he cannot ignore a family in distress.
New neighbors Carmen Ramirez and her young son Sonny are clearly running from danger. Overnight, their case becomes one involving a missing father, a Chinese crime syndicate, and an abduction which threatens to overwhelm Jimmy's mission of solving his father's case. With his relationship status with Frank Frisano on and off again, Jimmy tries to do double duty, jeopardizing his own safety. It's only when another murder occurs that Jimmy finally finds the path that has eluded him.
His investigation finally leads him back home, where a devastating family secret overshadows all he's learned, and the cost to the McSwain family may never be repaid. Jimmy realizes the blood on his hands will forever haunt him.
START READING TODAY!
---