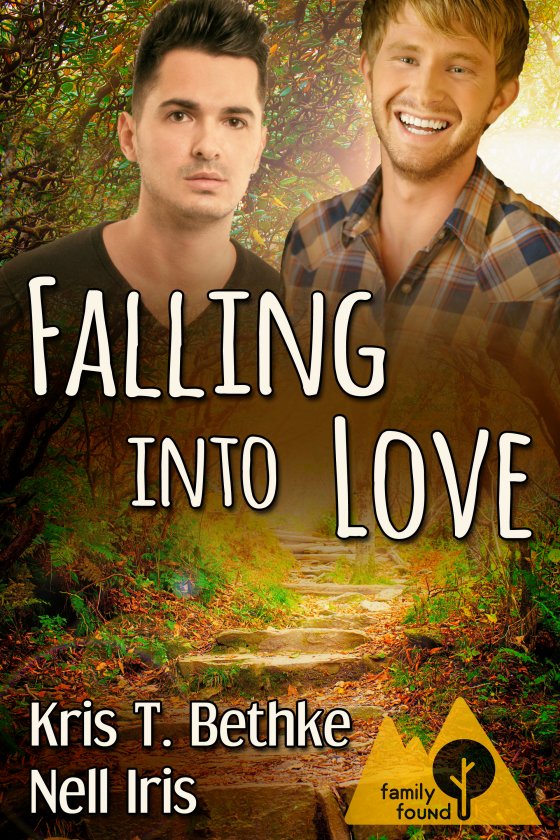 Falling into Love by Kris T. Bethke and Nell Iris is now available!
Liam O'Donoughue is happy with his life. He runs V Wilderness Adventures with his best friends, his chosen brothers, and gets to spend his days hiking in the gorgeous Adirondacks. What's not to love? But when he meets Austin on a hike, he thinks he's found something he didn't even know was missing.
Austin Jock is content with his work as a radiology tech and playing bass in a cover band. Someday he wants to find his forever person but doesn't believe in romantic fireworks and isn't sure it'll ever happen. Then Liam comes crashing into his life, igniting sparks. Huge, life-altering sparks.
The connection between the two men is instant, and things move fast. But Austin isn't sure what to do with everything he's feeling inside. Can Liam convince him falling in love is the easiest thing in the world?
START READING TODAY!
---