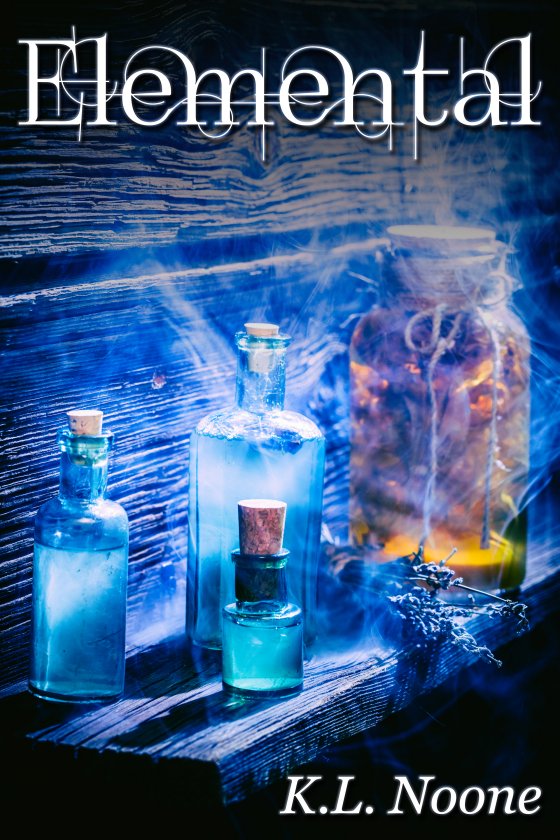 Elemental by K.L. Noone is now available!
Daniel Rose should be having a good night. He's a bestselling author; he's had film adaptations of his books; he's met movie stars. And there's a storm outside tonight, electric and wild. Dan's always liked storms.
Tonight, though, he's stuck staring at his computer and suffering from writer's block, out of ideas and inspiration. But when an adorable young man knocks at his door, asks to borrow Dan's kitchen spices, and announces witchcraft's real and their apartment building needs an exorcism, Dan's dark and stormy night takes a turn for the magical.
Sterling Friday's among the youngest qualified practicing members of the coven, and this haunted building's only his third assignment. He's a very good clairvoyant but less good at proper spellwork, and he could use some help with both ingredients and psychic anchors.
He also happens to be a fan of those Daniel Rose novels, and he's hoping Dan, as a writer, will believe his story and not turn him away. On a night drenched in magic and rain, as ghosts hover in the background, the attraction between them is immediate and elemental.
START READING TODAY!
---