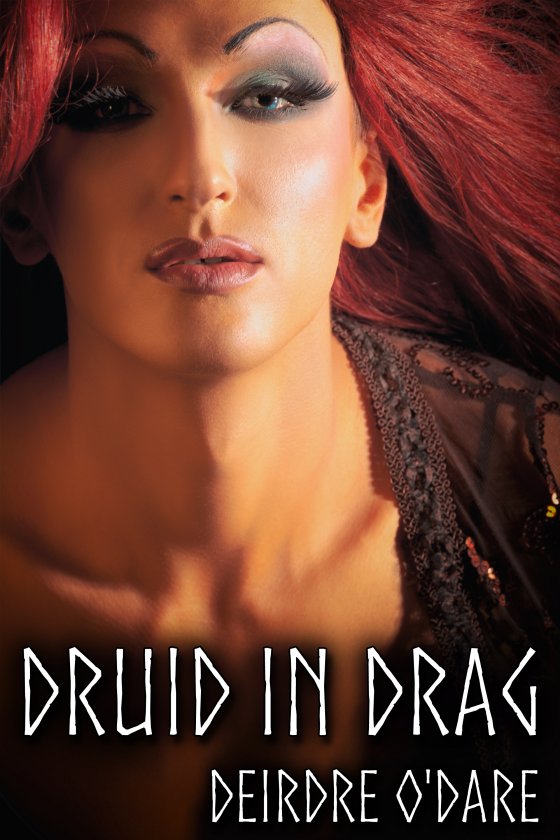 OUT NOW! Druid in Drag by Deirdre O'Dare
Ren Coulter is used to working alone. As a special agent in the Paranormal Operations Unit of the border patrol, he is to infiltrate a reputed drug lord's compound in Nogales, Arizona. His mission is to learn the source of a very dangerous and addictive new drug. He goes in drag, disguised as a glamorous young woman, to catch Mendoza's roving eye. Even before he meets Mendoza, he encounters a Mendoza's striking body guard.. Despite his lone wolf habits, Ren sees advantages in working together. Still, trust comes slowly and not without a hitch, but soon they must rely on one another to survive.
Darzul Onaygan has been sent from his home world of Arzula to blend in with the earthlings and help them fight off the evil alien invaders. Bisexual as most Arzulans are, many even able to switch gender at will, he finds Ren very attractive in both his guises. He sees Ren is interested but shocked to learn his new friend is not from earth. Darzul knows it takes more than hot sex to build a partnership. While outside threats may force them to work together, that alone cannot forge a bond. Will they live long enough to accomplish their mission and become real partners?

START READING TODAY!
---