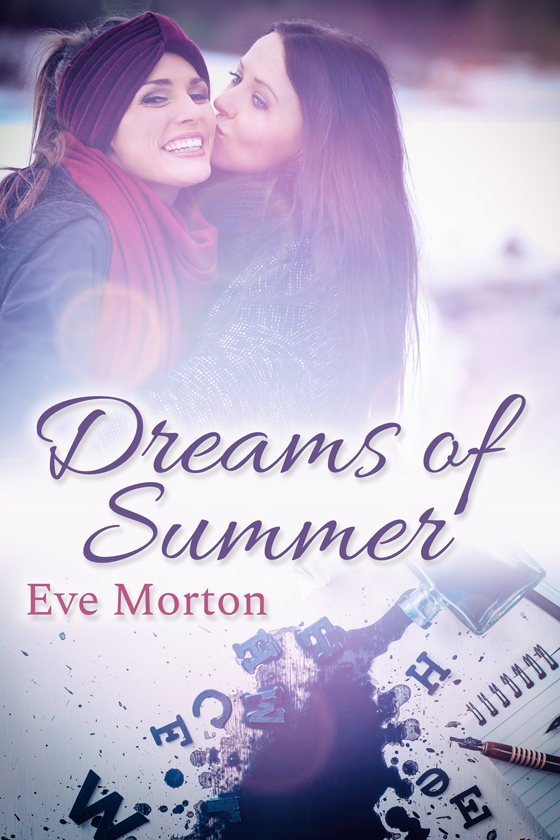 OUT NOW! Dreams of Summer by Eve Morton
Grace Sutherland hates Christmas. Whether it's her former evil stepmothers ruining the holiday for her, or her looming deadlines making her life stressful, all she wants to do this year is finish her latest book project and forget the fact that her father has now brought home stepmother #3. When her desperation for distraction takes her to the local gym, she's surprised to meet a stunning, upbeat woman named Summer who becomes Grace's incidental muse as she begins penning another novel all about the things she wishes she could be doing during a Summer-inspired vacation.
This Christmas will be the first without Summer Iverson's father. Summer's sadness is made worse when she can't find the last gift her father gave her, a silly fish keychain that bore her name. The loss is made somewhat easier when the cute writer who Summer chatted up returns her flirtations and agrees to accompany her to the gym's annual potluck. A date and shopping spree later — peppered with a half-dozen kisses — leads them to planning a Christmas date together, even if Summer has to work that day and Grace has to attend her father's dinner with her hopefully not-so-evil stepmother.
As a storm rages and Grace is nowhere to be seen for their date, Summer begins to wonder if she was merely a muse for a holiday season. Is her sudden belief in Christmas miracles better left on the page?
START READING TODAY!
---