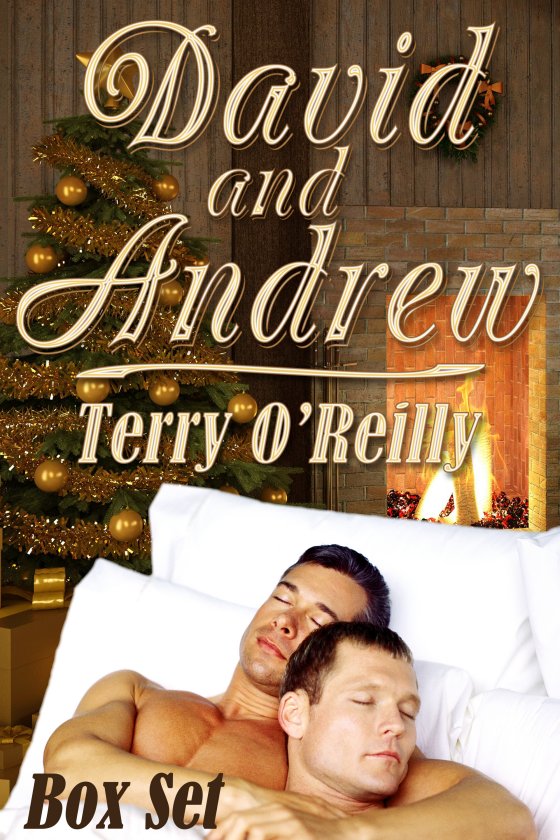 David and Andrew Box Set by Terry O'Reilly is now available!
Blurb:
All three novels in Terry O'Reilly's best-selling gay erotic romance trilogy, David and Andrew, are now available in one box set! Contains the stories:
One Night in December: David Bennett, a widower, figures he's done with relationships and sex. One night in December, against his better judgment, he rescues Andy Barnes, a homeless man, and takes him home. It turns out to be the best decision he ever made.
With These Rings: David Bennett and Andy Barnes continue their adventures begun in One Night in December. From the joy of a wedding ceremony on a Cape Cod beach to the despair of a bedside vigil in a hospital room, With These Rings is punctuated with love, laughter, and steamy romance.
The Next Generation: Brad Sturgis is all grown up. As he faces life with his boyfriend Hank, he realizes it contains many challenges which he tries to meet with the same courage and good humor as his adoptive parents before him.
START READING!
---