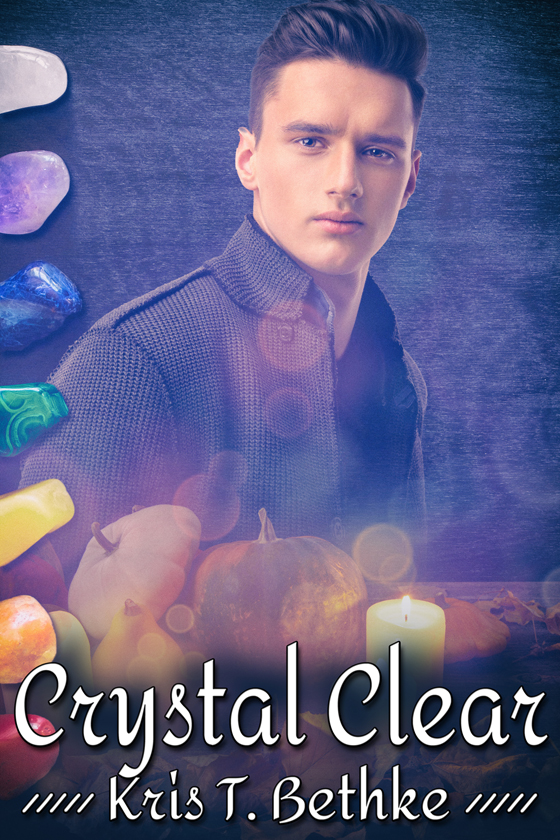 OUT NOW! Crystal Clear by Kris T. Bethke
Sequel to The 12th Witch
Justin Trews lucked out when he found Cole Demauro and the coven he's joined. He's still working through his trauma, but he now knows what it's like to be supported and cared for. His magic is thriving, and so is he. And of course, dating Cole has proven to be the best part. The past three months have been the happiest of his life.
When the veil is the thinnest, Justin experiences Samhain as it is meant to be. It's a far cry from how he celebrated in the past. With the coven gathered, he participates in the ritual to honor the dead and the end of the harvest season. His magic is full and so is his heart.
But when Justin's past rears it's ugly head, he's faced with dealing with his family. Old hurts run deep and insecurities resurface. Its hard not to feel like a burden and an imposition. With his coven behind him, and Cole's love buoying him up, Justin finds the strength not only to confront his family but to rely on his coven for help. And when the dust settles, Justin has taken great strides toward healing. Now Justin needs to show Cole just how much he loves him.
START READING TODAY!
---