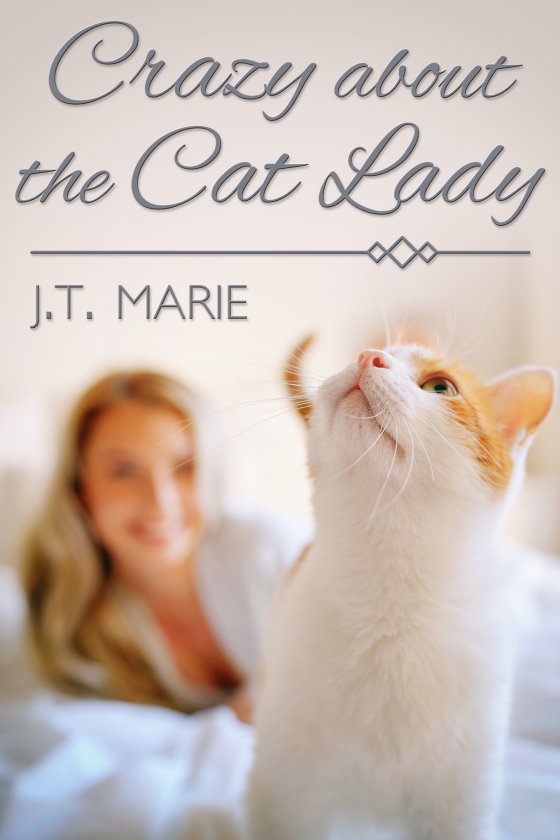 Crazy about the Cat Lady by J.T. Marie is now available!
Hairdresser Dayla Jeffreys rents a booth at a high-end salon but needs another job to make ends meet. While scrolling through employment listings online, she stumbles upon what seems to be the perfect second job — cat sitting. She likes cats, and they're such independent creatures, she probably only needs to change the food and scoop the litter box twice a day. It sounds like easy money.
On the phone, Ms. Meredith sounds like a Type A workaholic, too busy to take care of her own cats and eager to hire someone else to do it for her. She asks Dayla to meet her at a posh home in an ultra-rich neighborhood to go over the details of the job. Women like Ms. Meredith are way out of Dayla's league.
So she's pleased to learn Keri Meredith is an attractive, down-to-earth small business owner and cat foster mom. Keri works long hours and needs someone to check on her latest foster, a calico who's expecting kittens at any moment.
Trouble is, Dayla has no experience with birthing cats or newborn kittens. But she likes Keri, and she thinks Keri might like her, too. Do the two women have more in common than cats?
START READING TODAY!
---