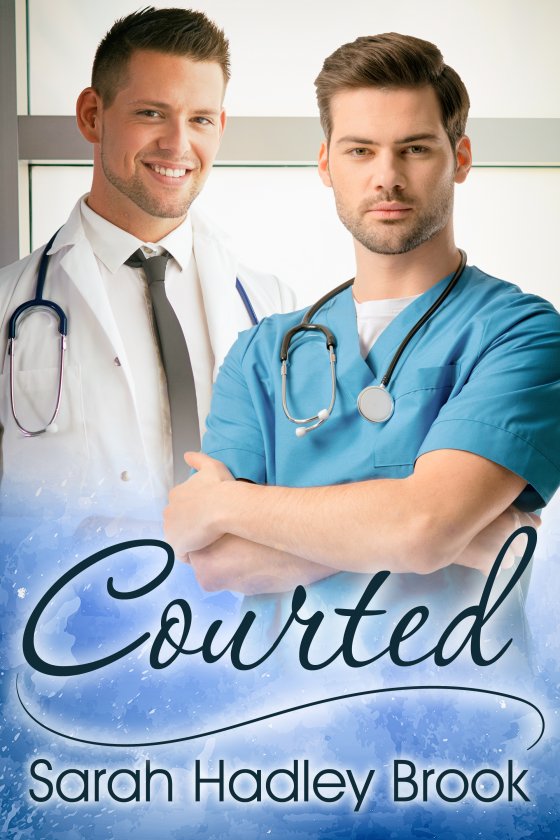 Courted by Sarah Hadley Brook is now available!
Blurb:
Dr. Kevin Matthews is so wrapped up in his work, he hasn't found time for love or even casual fun in far too long.
When gorgeous new nurse Mac Winters shows up at the hospital, the attraction between him and Kevin is immediate and intense. After several weeks of flirting and heated stares, they finally spend an evening getting to know each other.
Unfortunately, just when things turn hot and heavy, Mac announces he's abstaining from sex because he's tired of hookups and wants something real. Then he surprises Kevin by announcing he's going to court the doctor. Can two modern men have an old-fashioned romance — and build something true and lasting together — while taking sex out of the equation?
START READING TODAY!
---