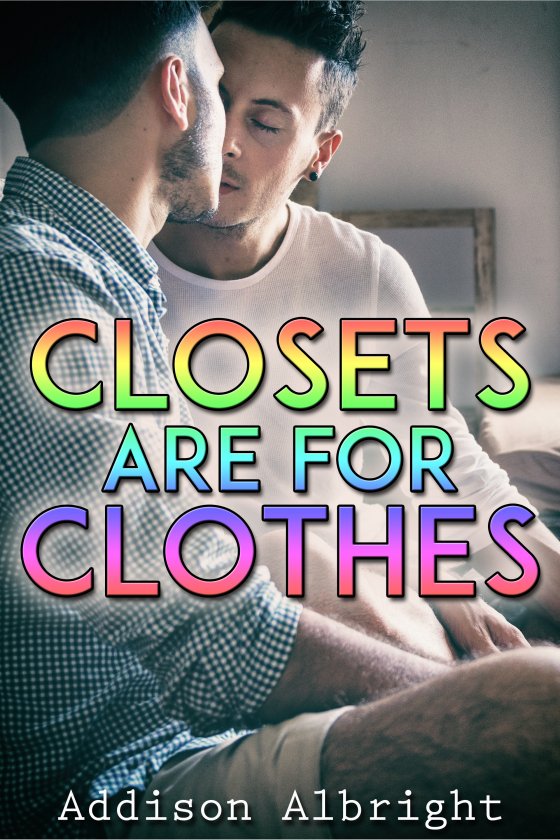 Closets Are for Clothes by Addison Albright is now available!
Blurb:
Mike's life is carefully compartmentalized. He's deep in the closet to his family back in Kansas, but lives life honestly and openly in Austin. He's unnerved when Wes, his old university crush, turns up at his door in answer to a roommate advertisement, but quickly sees the potential … benefits of the arrangement. Wes has never doubted nor denied his sexuality. With the support of his family he's an out and proud LGBT activist.
On the scale balancing his self-esteem on one side, and the love of his family on the other, Mike has to decide which weighs more. Is Mike being fair to his parents by not giving them the chance to know his real self? When the delicate balance of his life is disrupted, he decides he's tired of living a lie. Will Wes understand his concerns, or will their fledgling relationship crumble under the strain of Mike's uncertainty?
START READING TODAY!
---