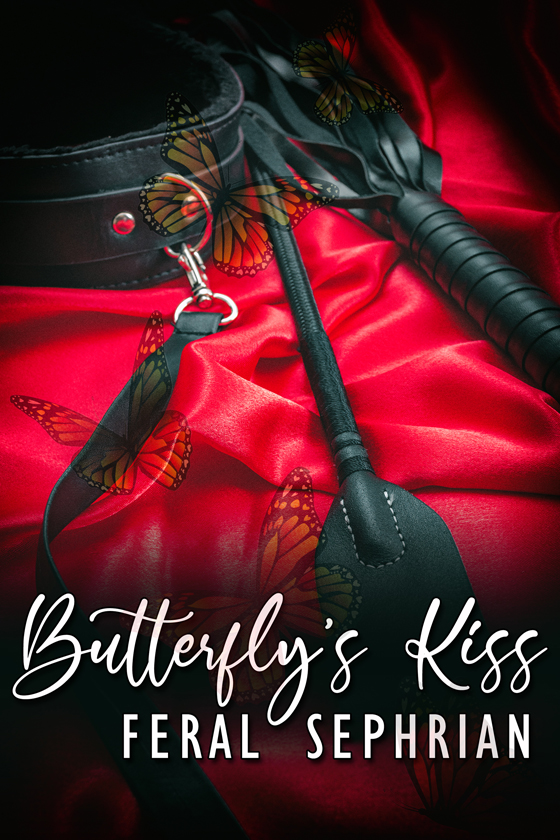 OUT NOW! Butterfly's Kiss by Feral Sephrian
Tyler wants to get spanked more than anything in the world. Unfortunately, he's asexual and the last partner he asked to spank him didn't respect that and left him traumatized. Years later, his yearning hasn't faded but neither has his fear of being hurt again, so his therapist recommends him to an expert: Andreas Garro, spanking therapist.
Andreas proves himself trustworthy and then some, providing Tyler with the treatment he thought he could never get. Tyler is especially in love with one of Andreas's custom paddles called the "Metamorphosis Maker."
As time goes on and Tyler sees Andreas for more and more sessions, he realizes it's not just the paddle he loves. But whether Andreas is a licensed therapist or just a very sympathetic dom, Tyler knows he shouldn't develop feelings for him. If only Andreas wasn't everything Tyler ever wanted in a spanker, or a partner.
Is this real love, or have the endorphins skewed the way Tyler looks at the first man he felt he could trust since his ex broke his heart?
START READING TODAY!
---