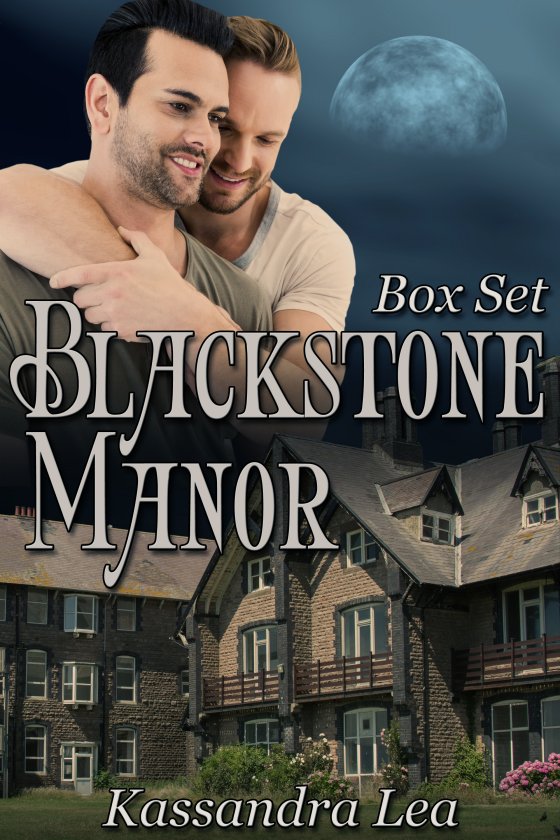 Blackstone Manor Box Set by Kassandra Lea is now available!
Blurb:
Masonry gargoyle Io is head over heels in love with the alpha Cinder, but it might take some convincing to get Cinder on board. What better way of catching Cinder's eye than gifting him Blackstone Manor? Cinder has a soft spot for the rundown mansion. And once he notices Io, sparks fly.
Not everyone is happy about the idea of the two becoming a couple, however. Beta Ran'imy also has her sights set on Cinder, and she loathes Io. If she can just get him out of the picture …
From the first kiss to building Christmas snowmen together, Cinder's about to learn that loving Io isn't always easy.
Contains the stories:
Blackstone Manor: Masonry Gargoyle Io is determined to give his alpha and crush, Cinder, the greatest birthday gift he can imagine. Blackstone Manor. The old manor, slated for demolition, has captivated Cinder for years. Io will do whatever he has to, including crossing the line and potentially getting banished from the family.
Heart's Triumph: The gargoyles Io and Cinder are still in the early stages of their relationship. Will their love be strong enough to withstand the Council and revenge?
Promised: Io wants to throw a Halloween party in the newly renovated Blackstone. Cinder isn't exactly on board, harboring a secret from his lover. But how can he deny the love of his life a little fun around the spookiest time of the year? And after all, what could possibly go wrong?
A Gargoyle Christmas: It's the most wonderful time of the year and all Io really wants is snow. And to find just the right gift for his husband, Cinder. Meanwhile, Cinder needs to appoint a new beta, find a gift for Io, and figure out what's wrong with Daisy.
START READING TODAY!
---