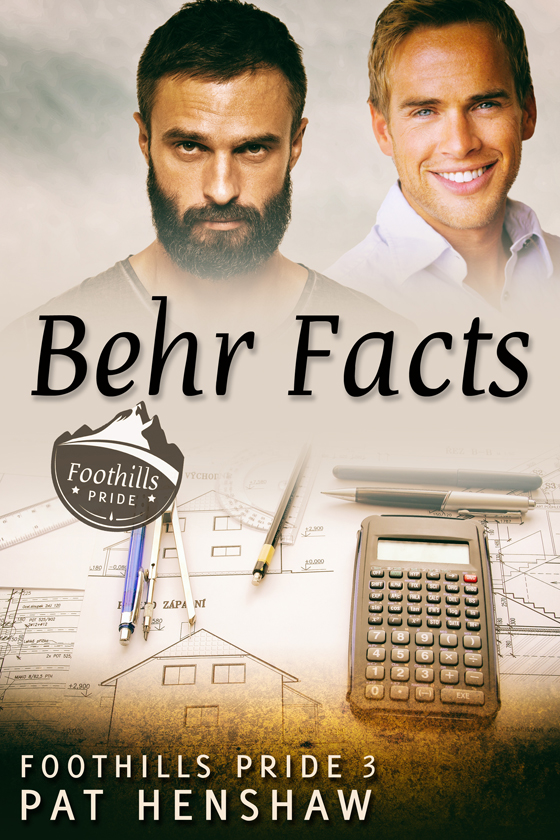 OUT NOW! Behr Facts by Pat Henshaw
Big, burly CEO Abe Behr is furious to discover someone — probably a relative — is embezzling from Behr Construction, a family-run business in the Sierra Nevada foothills outside Lake Tahoe.
To confirm his suspicions, Abe takes the unprecedented step of hiring a non-family accountant, handsome Jeff Mason, to go over the books and help find the culprit. As they talk to Behr relatives and visit construction sites, Abe and Jeff are drawn to each other, bringing out new, softer emotions in workaholic Abe.
Since he has sacrificed romance all his life to build the construction business, Abe's surprised by his feelings for the handsome Jeff. He's even more shocked when they come face to face with homophobia in the small foothills community where generations of Behrs have called home. Abe had always thought Stone Acres was a live-and-let-live kind of town.
As he and Jeff get closer, he finds out how wrong he is when he comes out to both family and a community who think he's making a big mistake. Will being the head of a large, powerful family and a pillar of the community be enough to win Abe his happily ever after with Jeff?

START READING TODAY!
---