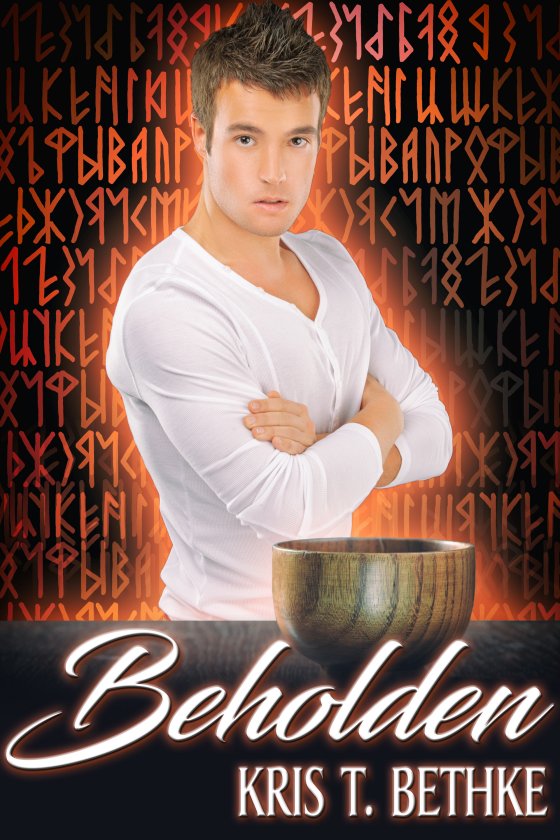 Beholden by Kris T. Bethke is now available!
Blurb:
Julian Thomas made the unpopular decision to become Beholden and focus his magic only on scrying. Because of it, he's the best at his job and the top scryer for the Department of Extranormal and Magical Affairs. Which why Investigations Agent Wes Caldwell goes right to Julian for help locating a missing person.
When Wes needs to use his magic to boost Julian's, they find a magical resonance between them that quickly leads to more. Julian doesn't want to move too fast, but Wes knows Julian is it for him. He's fine with waiting, as long as Julian stays close as they work through it.
But then Julian falls ill, and it's clear there's a magical reason. Wes will stop at nothing to find out what's plaguing Julian, and when they realize just how deep the plot goes, they have more questions than answers. Magic is increasing in the world, and no one can figure out why. Julian and Wes have found love, but will it be enough to get them through what's to come?
START READING TODAY!
---