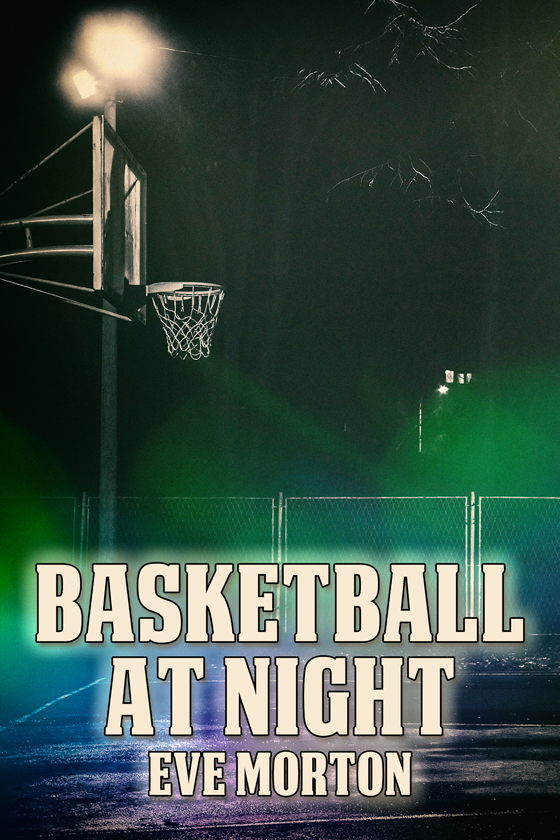 OUT NOW! Basketball at Night by Eve Morton
Coach Andrew Grady's life has become rather trivial, mostly centered on leading high school gym classes and completing paperwork. He's in his forties, and though he still runs every morning, time has not been kind to him. He's slowly given up the idea of finding love, ever since his ex-husband dumped him in the school parking lot years before.
Everything changes when Jamal Knight, basketball star extraordinaire, returns to his high school to give an inspirational talk to a new cohort of students. Coach Grady still remembers Jamal as the awkward kid who sometimes tripped over his own feet, who was too nervous to speak, and who struggled to live with his alcoholic mother. Now that he's reached the Big Leagues, he's surprised that Jamal wants to grace this run-down school's hallways. But Jamal does, and he's become a stunning young man of almost thirty since the last time the two met.
Coach Grady gets another surprise when Jamal tells him he's gay, and he'd like to take the opportunity tonight to come out. When Jamal sets his gaze on Grady after the whole evening is over, Grady has yet another decision to make: to be out in the public eye with Jamal, or bury himself in paperwork once again.
START READING TODAY!
---