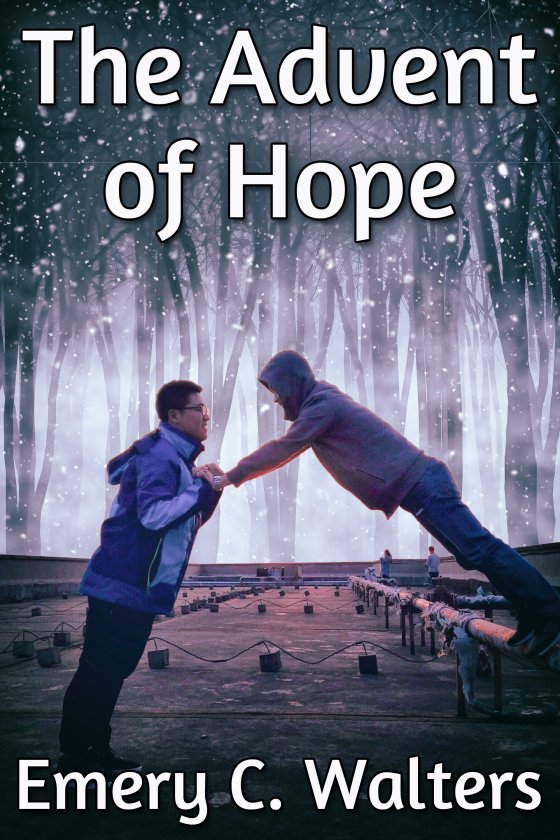 The Advent of Hope by Emery C. Walters is now available!
Blurb:
What does a gay son do when his parents tell him a fundamentalist Christian college bent on developing ministers is his only choice?
Marty feels conflicted, scared, and miserable, but once on campus, he finds himself infatuated with someone he has to room with when he stays on campus over Thanksgiving break.
At first glance, Marty thinks Troy is straight. But incidents and innuendoes develop between them, touchings and brushings, double entendres, and off-campus escapades in the snow. Is Troy gay, too, or hopelessly heterosexual?
To find out, Marty hatches a plan to uncover the truth. Will the perfect Christmas gift determine their future together?
START READING TODAY!