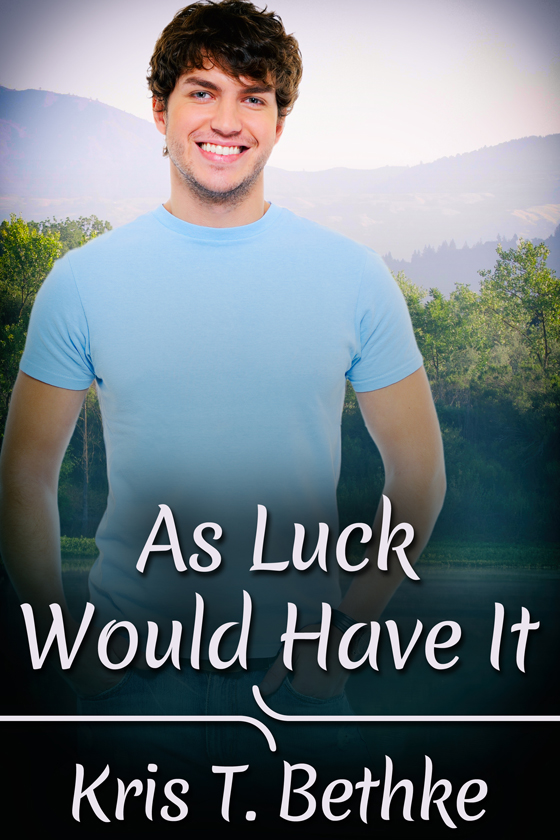 OUT NOW! As Luck Would Have It by Kris T. Bethke
Kyle Swansie loves his hometown of Landry's Fall. An extrovert who loves talking with people, managing and serving at his family's diner is the highlight of his day. Even when he has to deal with the occasional cranky patron. When a stranger cops an attitude, Kyle doesn't hesitate to put the beautiful man in his place. But Xavier Ormsby is so much more than Kyle's first impression and it doesn't take long for the two men to find common ground. Neither Kyle nor Xavier expected to find a connection.
Xavier might be in Landry's Fall on a forced vacation of sorts, their time together quickly moves from friends to more. Xavier is everything Kyle never realized he wanted. Kyle provides a light Xavier didn't know he needed. Though their worlds are very different, there's no denying the depth of their attraction. With each day that passes, both Kyle and Xavier start looking to a future.
Things that should be obstacles — their age gap, Xavier's diabetes, the financial disparity — simply aren't. But it's still not easy to find a way to fit their lives together. With their love on the line, can they find a way to have their happily ever after?
START READING TODAY!
---