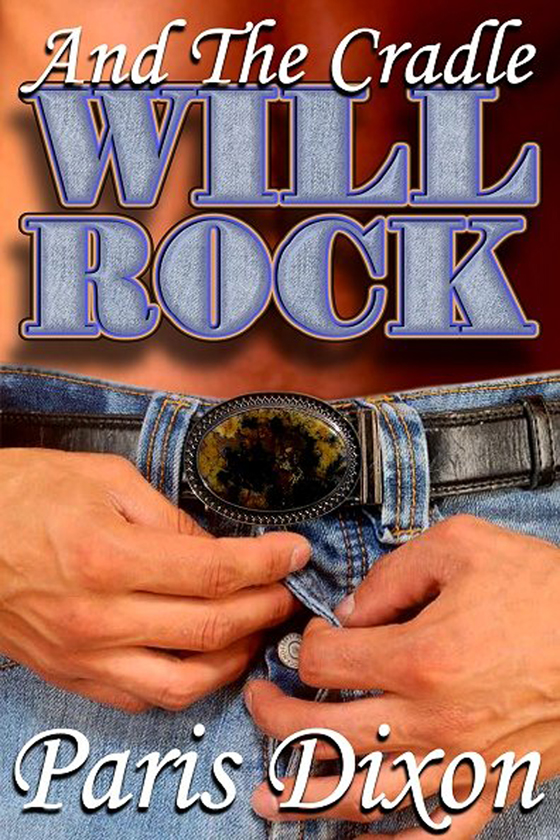 OUT NOW! And the Cradle Will Rock by Paris Dixon
In Hot For Teacher, wild and sassy Blythe Larson played the role of both best friend and scheming matchmaker. She encouraged her gal-pal Paige Gillette to attend their ten-year high school reunion in order to snag the man of her dreams. With Blythe's manipulation and "never say die" attitude, the somewhat-shy Paige gained the strength and found herself in heaven.
Now, just over a year later, Blythe finds herself in an unacceptable situation. She can't get a date! Never before has this happened to her, and it couldn't have come at a worse time. She needs to attend an important charity event, knowing that her ex-husband will also be in attendance with his new wife and her former in-laws.
Despite his new marriage, Richard "Dickless" Quigley Whitaker still thinks of Blythe as his "possession," trying to win her back at every turn. How can she convince the wealthy and snooty Whitaker clan that she has thrived since the divorce, that even if Richard was declared the last man on Earth, she would still demand a recount? Showing up "stag" at the event just won't do. She needs Richard and his family to see her in the company of a "new lover," to see that she has moved on with her life. But with all the eligible men in Savannah seemingly disappearing overnight, what's a gal in a pickle to do?
Hire a Rent-A-Stud for the evening, that's what! And with Paige's encouragement, that's exactly what Blythe does. But when the younger and sexy-as-sin Shiloh Birmingham Wolfe shows up on her doorstep at the appointed hour to escort her to the formal event, Blythe finds herself in a bigger and more delicious quandary … go to the charity auction as planned, or rip off the man's form-fitting tuxedo and jump his muscular bones?
START READING TODAY!
---