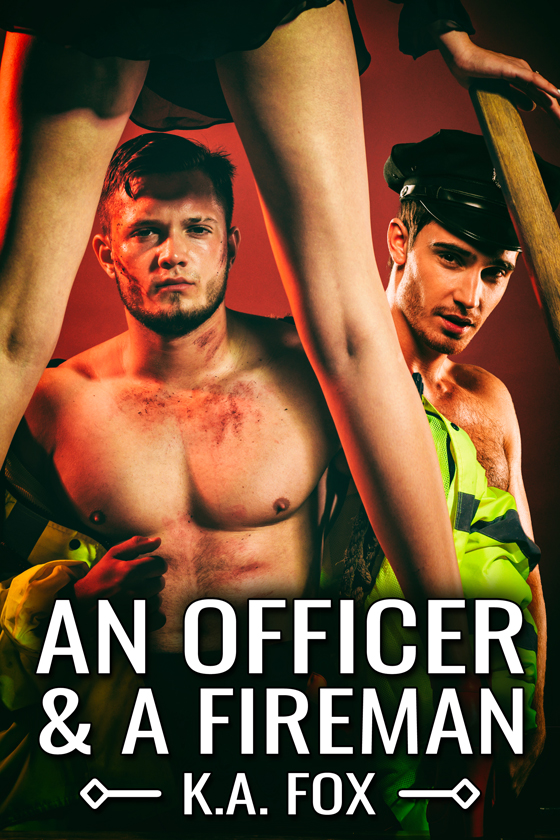 OUT NOW! An Officer and a Fireman by K.A. Fox
Maddie's ex-boyfriend has gone from creepy stalker to psycho in the blink of an eye. When her home is burned to the ground, she is rescued by the man of her dreams. The only problem is he appears to be gay, living with the police officer who happens to be assigned to Maddie's case.
But when she is invited to stay with them until she gets back on her feet, she learns that first impressions can be deceiving. Not one, but both men want her, and she realises they can give her everything she has ever wanted.
But can she really enter into a threeway without knowing where it will lead?

START READING TODAY!
---