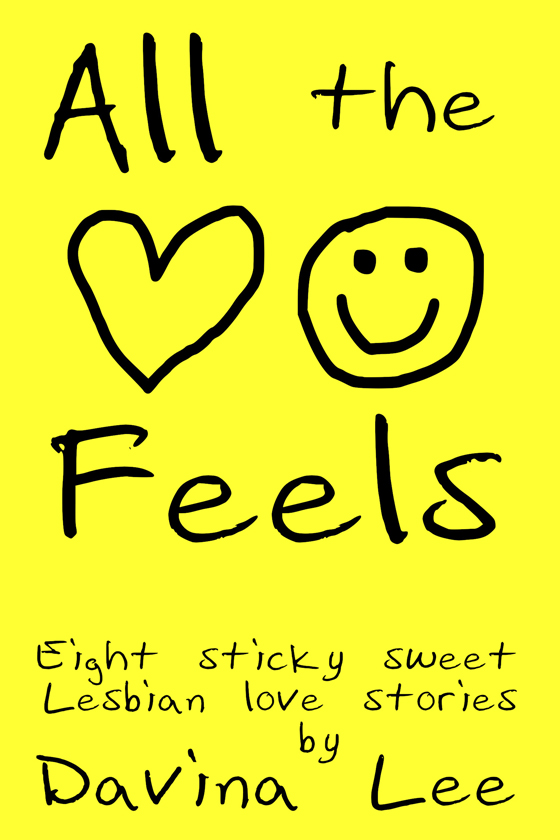 OUT NOW! All the Feels by Davina Lee
Eight sticky-sweet lesbian love stories. Originally published as highly-rated individual short stories on Literotica, now available as a convenient ebook anthology.
A regular lunchtime customer becomes a hot date in "Catch of the Day." In another restaurant-centered tale, "Cilantro and Onions" features a May-September romance with all its ups and downs. A butch tow truck driver helps a stranded college student with repairs and more in "Come and Rescue Me."
"Lemongrass" features the high school prom you'll wish you had attended, and an ending that lets you know there's more romance in store. "Red and the Wolf" puts old enemies together in a sweet story that's nothing like the fairy tale. "Speedy Delivery" is another May-September tale that starts with a stolen bike and blossoms into an unlikely romance.
The devil's daughter is running things in daddy's absence in "Sympathy for the Devil," and life quickly heats up when a new resident comes calling. "Viva La Gloria" starts on a rooftop and ends in romance with a chance encounter by two young women.
If you enjoy tales of women helping women, first-time romance, chance meetings blossoming into something more, or old enemies falling in love, this book is for you!

START READING TODAY!
---