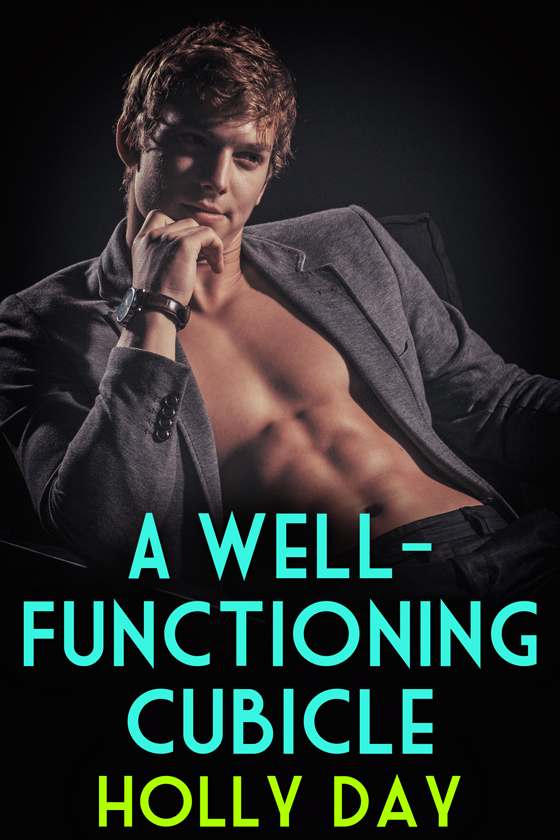 OUT NOW! A Well-Functioning Cubicle by Holly Day
Jace Villin likes straight lines and clean surfaces. Life is so much easier when everything is in its right place, and he and his friend Felicity have a good system for the cubicle at work. They have a drawer each, one side of the bulletin board each, and they don't interfere with each other's territories. But then Felicity quits, and Jace has to share his cubicle with someone else.
Paxton Sallow promised himself never to work in an office again, but there are no job openings, and he has bills to pay. The job might be the most boring he's ever had to endure, but at least he can amuse himself with moving Jace's things around. It's amazing how upsetting a crooked label can be.
Jace doesn't know what to do with Paxton. He wants to snarl at him to respect his boundaries at the same time as he wants to run his fingers through his hair and kiss him silly. Paxton knows he should leave Jace alone, but he can't help himself. He wants to see Jace outside of work, but how will Paxton get him to agree to have a cup of coffee with him when he runs off as soon as he tries to ask him out?
START READING TODAY!
---