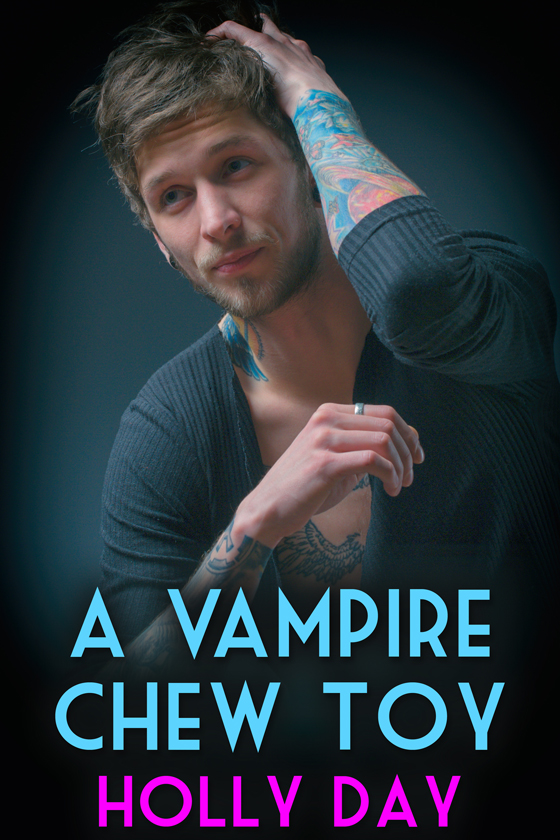 OUT NOW! A Vampire Chew Toy by Holly Day
Devin Jace lives in a huge mansion together with six other people, five of them turn furry, and one needs to drink blood to survive. Sometimes, he suspects it's all a dream. Four years ago, he had no idea supernatural beings existed. It wasn't until he was snatched off the street and forced to live as a blood slave he realized vampires are real and don't sparkle.
Three years ago, Mars O'Ceallaigh was part of the team who saved a badly scarred and severely traumatized Devin. As the only vampire on the team, he got to work undercover. To keep up the facade, he tasted Devin's blood. Not a day has gone by since without him thinking about it, both the taste of the blood and Devin. But he wants Devin to be happy, and since he knows vampires are his worst nightmare, he does his best to keep out of his way.
When the team learns Devin's captor has escaped prison, Mars is convinced he will come for Devin. Devin might fear Mars, but there is someone he fears more, so when Mars swears to keep him safe, Devin trusts him. Mars more than enjoys being by Devin's side at all times, but will spending every minute of every day with him be enough to keep him safe?
START READING TODAY!
---