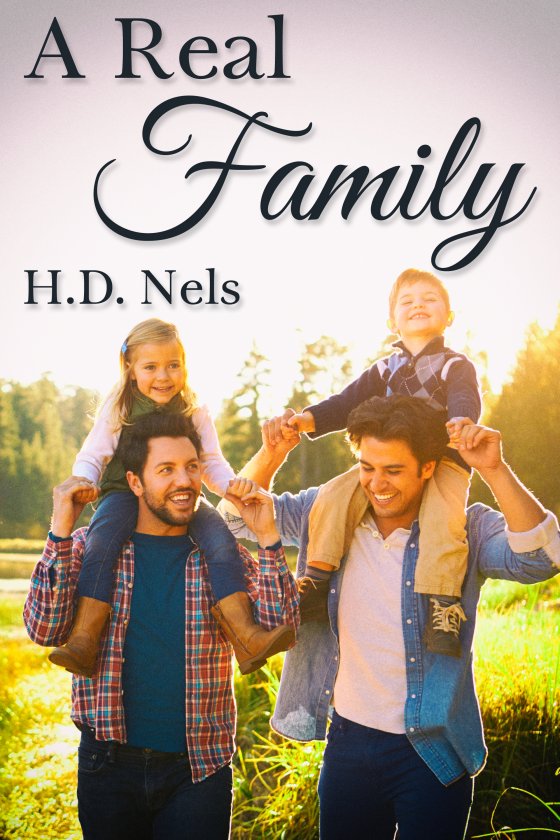 A Real Family by H.D. Nels is now available!
Blurb:
Successful lawyer Russell Bennett struggles with three issues — he's alone, having lost his immediate family to cancer; he's also susceptible to the disease; and he's infatuated with his doctor, who represents everything he could ever dream of in a partner.
Dr. Peter Wilson has realised his dream of providing a safe and caring medical space for the LGBTQ population. But he's conflicted between his personal interest in Russell Bennet and the need for professional conduct. But when Russell's test results come back, the results are sobering.
The two decide to confront Russell's cancer treatments together. But it isn't happy ever after yet. A well-meaning friend arranges a reunion between Russell and his estranged father. Soon after, they meet two young orphans who've had their own tragedies.
With the adoption process ongoing, they all have to adapt to their new family dynamics. Then they adopt another child whose paternal grandparents take legal action to gain custody. Will Russell and Peter be able to weather the storms as they struggle to build a real family?
START READING TODAY!
---