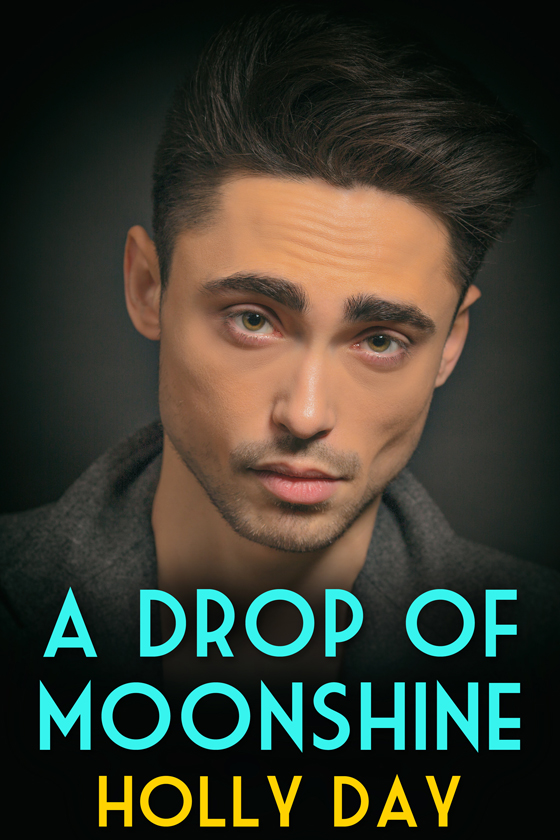 OUT NOW! A Drop of Moonshine by Holly Day
In a world where the government controls everything, and every citizen is given one government-approved kill, Sid Barker is doing his best to keep his head down and not get noticed. At some point, he must have failed. Being a potato farmer doesn't generate enough income, and Sid is making moonshine on the side to keep himself fed, but one day a liquidation agent shows up at his farm, not to kill him, but to blackmail him into giving away his moonshine for free.
Thorn Hull is a liquidation agent. Every time someone hands in an application to have someone terminated, he or one of the other agents has to perform the kill. It's a well-paying job, but no money in the world can fill the void in Thorn. He regrets ever becoming an agent, but no one has ever quit the agency and lived to tell the tale.
One night in a bar, Thorn runs into Sid, who's far from the dirty little kid he'd been the last time Thorn had seen him. Sid remembers Thorn from his childhood and asks him to help him talk sense into the agent who's blackmailing him. Things soon escalate, and Sid and Thorn find themselves on the run from the liquidation agency. How will they be able to deal with the blackmailer at the same time as they're on the run from the government's trained killers?
START READING TODAY!
---