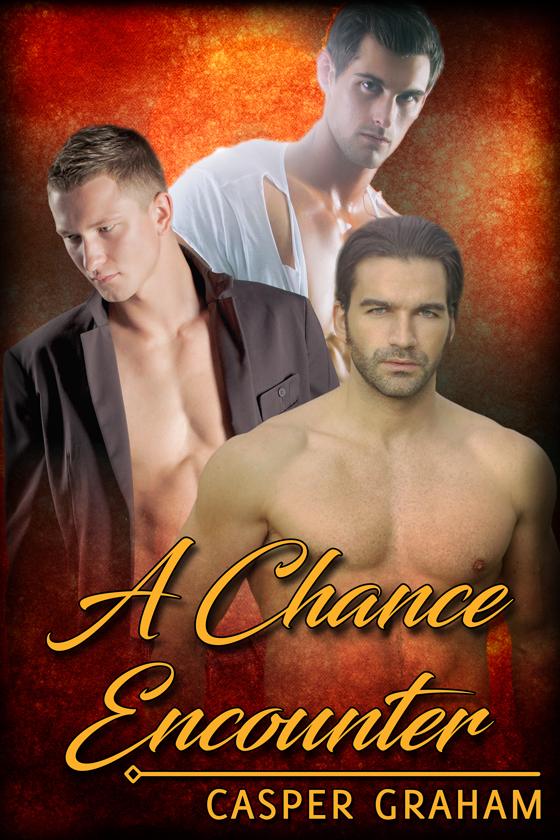 OUT NOW! A Chance Encounter by Casper Graham
Werewolf Darby Sharp on pack land with his family and fellow werewolves and owns a successful bookshop that caters to both supernatural and non-supernatural readers. He's quite content with his lot in life. But on a trip to the farmers' market, he detects enticing scents in the air that lead him toward his soul mates.
Dillon Lynx is a powerful witch and Riordan Bloodworth, an ancient vampire. The two have been dating for nearly two years and have tried to mate with each other, but the bond fails. They realize they have another soul mate out there, and the bond can't form if the three of them don't get together. But the farmers' market is the last place they'd expect to meet their soul mate.
Unfortunately, a serial killer is targeting the supernatural community. Dillon worries about his safety when an elderly gentleman, who carries the stench of something rotten in his blood, appears to be fixated on him. Naturally, Riordan and Darby are less than pleased about the new stalker in Dillon's life.
Can the three men keep one another safe while they work on their blossoming relationship?

START READING TODAY!
---