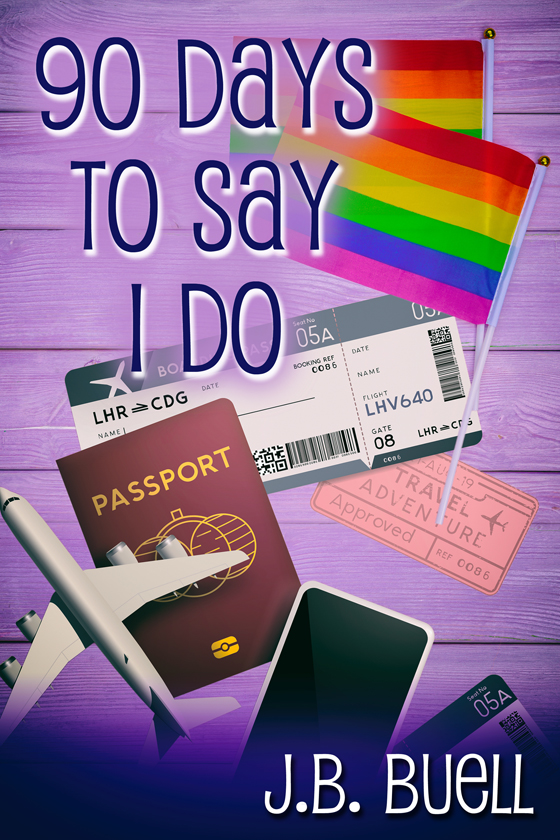 OUT NOW! 90 Days to Say I Do by J.B. Buell
Sasha flies into New York from Moscow on a short stay fiancé's visa, and he fully intends to marry the man he met online so he can live in America. Sasha has ninety days to say "I do," and in his mind it will be the perfect fairy tale romance.
But things don't exactly go to plan with Sasha's intended fiancé, and his dreams of living in New York seem about to slip through his fingers.
Then a chance meeting reacquaints him with Daniel, an old friend, and Sasha falls in love. Now his original plans for a visa are no longer an option, as Sasha doesn't want to marry anyone but Daniel. But does Daniel feel the same way about him?

START READING TODAY!
---