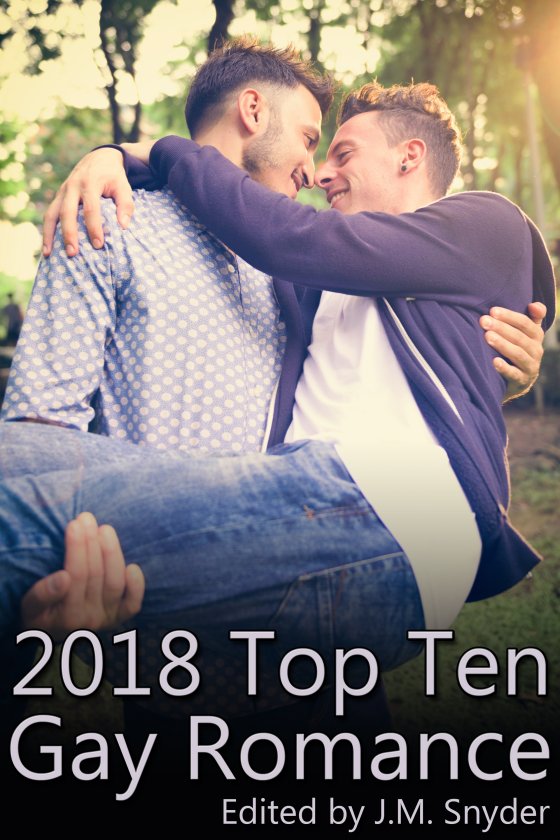 2018 Top Ten Gay Romance edited by J.M. Snyder is now available!
2018 Top Ten Gay Romance brings together the best-selling short stories published by JMS Books that year.
From first love to true love, from submission to sensual, from heat to sweet and everything in between, the couples in these stories are sure to keep you turning the pages as you fall in love with them.
With stories by Addison Albright, Laura Bailo, Kris T. Bethke, Sarah Hadley Brook, Nell Iris, Shawn Lane, K.L. Noone, Deirdre O'Dare, J.M. Snyder, and J.D. Walker, this head-over-heels collection goes beyond bedtime reading. Whether happily ever after or happy for now, there's an ending for everyone in here!
Contains the stories: The Contingency Plan by Addison Albright, No Rulebook for Flirting by Laura Bailo, Hero Worship by Kris T. Bethke, Motorcycle Man by Sarah Hadley Brook, Unexpected Christmas by Nell Iris, Hitting It Big by Shawn Lane, Leather and Tea by K.L. Noone, Doggone Love by Deirdre O'Dare, Commanding Officer Thomas by J.M. Snyder, and No Snarkasm in Love by J.D. Walker.
START READING TODAY!
---